How launch of EOS AgriSat will expand smallholder farmers, agric industry in 2022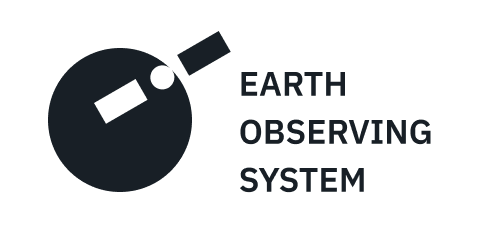 By Nneka Nwogwugwu

Lack of financial support, inability to access market, poor transportation, unavailability of land, among others are challenges facing smallholder farmers across African countries, International Journal of Agricultural Extension and Rural Development Studies revealed.

As many organisations are making efforts to make farming useful for smallholder farmers, an EOS AgriSat has been developed by EOS Data Analytics (EOSDA), a global provider of AI-powered satellite imagery analytics, to launch seven optical EOS AgriSat satellites into Low Earth orbit (LEO) by 2024.

The satellite constellation will be designed according to a vertical integration logic covering the whole data transformation from imagery acquisition and processing to ready-to-use analytics packed with actionable insights.

Equipped with 11 agri-related bands, the EOS AgriSat constellation is aimed at farm area monitoring.

''Among all the companies utilizing remote sensing technology in their products and services, EOSDA will be the first to launch the agro-focused constellation. The EOS AgriSat's ultimate project goal is to obtain high-quality satellite imagery and significantly improve the accuracy of data used in the company's products,'' Roman Medvediev, Chief Operating Officer at EOS Data Analytics said this in an interview with NatureNews.

Explaining the stages of the project, Medvediev stated that ''the project has three stages planned for 2022, 2023, and 2024.

''In the middle of 2022, we're going to launch the first satellite to Low Earth orbit in collaboration with Dragonfly Aerospace; the satellite will have continuous hardware updates in the following years. If to go technical, the two DragonEye electro-optical sensors are to be placed on a 100kg class µDragonfly satellite bus.

''Within 2023, we'll launch the next three satellites, followed by three left in 2024. We expect to have full EOS AgriSat's operations capability with the possibility of further constellation expansion in 2024.''
Further explaining the goals that the first launch of the satellite will in achieve in 2022, Medvediev said that, ''Once the first satellite is up and running, we're planning to introduce more farmers to satellite-monitoring capabilities.

''Many landowners are still hesitant to use remote sensing tools in farm management, as they do not clearly understand what value to get from them. However, satellite images may be used for multiple purposes, satisfying the needs of both smallholding farmers and large agricultural enterprises. For example, satellite-driven analytics helps predict yields, monitor vegetation state, prevent pests and weeds spread, and many more.

''Space-powered analytics is an indispensable precision agriculture component. It plays a key role in preventing climate change and satisfying global food demand by providing valuable insights for smart farm management. Since intensive farming is seemingly ineffective and environmentally harmful, the improvement of agricultural practices is one of the most pressing challenges today.''

EOS AgriSat project, EOS Data Analytics aims to provide cutting-edge tech solutions for the agricultural sector and contribute to the world space industry.

The concept of the EOS AgriSat constellation: 7 first-ever agro-focused optical satellites, sun-synchronous orbits with a 1-3 days revisit to cover all agricultural areas and daily revisit of the target area.

As for product development, EOS data analytics sees the following sequence:

• Satellite-as-a-service (SaaS) model with vegetation indices, soil moisture, growth stages, weather forecasts and historical data, data manager, and VRA (variable-rate application) maps.

• Model-as-a-service (MaaS): Landcover & Land use, Crop classification, Field boundaries detection, Yield prediction, Harvest status monitoring, Cloud mask generation.

• Product-as-a-service (PaaS) offering Virtual Farm, a digital simulator of close-to-real-time farming activities powered by data analytics. With the help of virtual farms, users can monitor all their fields at once and decide on necessary actions to minimize threats and optimize resources.

The EOS AgriSat platform integrates multiple data sources to provide users with actionable insights.