Greenpeace Auto Ranking Gives Suzuki, Toyota Lowest Ratings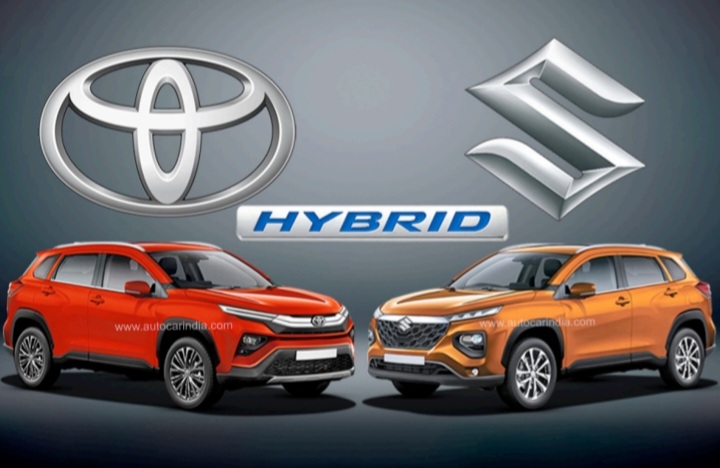 By Yemi Olakitan
Greenpeace East Asia's annual vehicle ranking gave Suzuki the lowest score in 2023, followed by Great Wall Motor andToyota.
Despite selling the most electric vehicles (EVs), SAIC, the largest carmaker in China, came in third in the ranking due to its sluggish progress towards supply chain decarbonization.
"Unfortunately, despite popular belief, major automakers like Toyota, Volkswagen, and Hyundai aren't cutting their emissions as swiftly. Despite EV sales expanding quickly, the largest traditional automakers in the world sold a startling 94 percent of vehicles last year that were powered by fossil fuels.
"Leaders in the industry like Toyota and Hyundai keep putting more combustion engine cars and SUVs on the road. Instead of bragging about their meagre EV sales share, leading manufacturers should speed up the transition away from fossil fuels, says Ada Kong, Deputy Programme Director for Greenpeace East Asia, it's the way to go for the environment.
The top 15 traditional automakers in the world are ranked based on their efforts to phase out internal combustion engines, decarbonize their supply chains, and maximise resource efficiency. Results are based on an examination of MarkLines data by Greenpeace.
Major Findings
The three manufacturers with the lowest rankings were Toyota, Suzuki, and Great Wall Motor. Despite being the largest automaker in the world, Toyota sold fewer than one in every 400 battery electric vehicles (BEVs) in 2022. In 2022, Suzuki sold 0 BEVs.
The top two automakers in this year's ranking, Mercedes-Benz and BMW, continue to sell more combustion engine vehicles than is necessary to keep the rise in the average global temperature to 1.5 °C.
Even though SAIC sold the most EVs, it finished third because of its sluggish supply chain decarbonization. Three out of every ten cars SAIC sold in 2022 were electric vehicles.
The risk to the environment is getting worse as SUV sales at Great Wall Motor and Hyundai-Kia increase. For the first time, Hyundai-Kia's overall sales of SUVs exceeded 50% in 2022. SUVs have a bigger carbon footprint than smaller vehicles because of their high steel consumption and poor fuel efficiency.
Few EVs have been sold by conventional automakers outside of China and Europe. The only carmaker with significant zero-emission vehicle sales in India, Thailand, and Indonesia is SAIC, which is why it is featured in the ranking. In contrast to the automakers' climate commitments, a lot of combustion engine automobiles are being sold in the developing world.
Adding that automakers should stop selling combustion engine vehicles in the US, China, Korea, and Japan by 2030, Greenpeace calls on them to embrace aggressive zero-emission vehicle transition policies globally.
The group also stated that investments in battery recycling, decarbonization of the steel supply chain, and a fair transition for auto industry workers must be made in conjunction with the switch to electric vehicles.
The deployment of electric vehicles by established automakers must ultimately be considerably accelerated. All-electric vehicle manufacturers like Tesla and BYD pose a very genuine market threat to names like Toyota and Hyundai, but they're lagging behind in response to new technologies, according to Kong.