Green Climate Fund Approves $23.1 million Grant for Mongolia Herders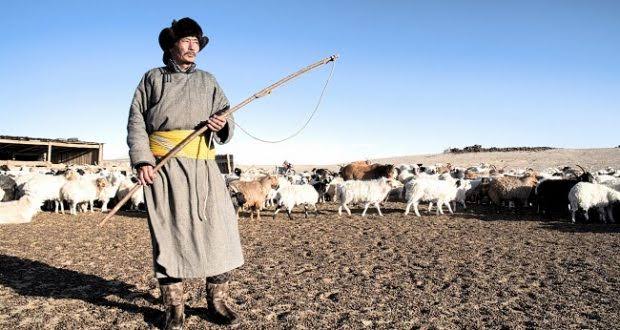 Green Climate Fund (GCF) has approved a new $23.1 million grant to strengthen the resilience of herders in Mongolia to climate change.
The organization disclosed this at the 27th meeting of its Board on Tuesday, November 10, 2020.
Beneficiaries of the grant include 26,000 households (130,000 people), living across four of the country's most remote and vulnerable Western and Eastern aimags (provinces), with a further 160,000 households (800,000 people) to benefit indirectly – around one quarter of Mongolia's national population.
Read also: UN Secretary-General Calls For Intensified Efforts Towards Carbon Neutrality
The grants will enhance the generation and use of climate prognosis data in decision-making; rehabilitate degraded land and catchment areas; improve herders' water and grazing land management practices; and strengthen herders' access to markets for sustainably sourced livestock products. Crucially, it will also support the policy transformations needed to promote sustainable livestock and pasture management practices.
Mongolia has been ravaged by a range of natural disasters, including harsh winters, drought, snow and dust storms. Climate change is multiplying the challenges: over the last decade, the magnitude and frequency of such disasters have increased several fold, with estimated economic costs around $10-15 million annually. The disasters take a heavy toll on livestock and rural livelihoods.
Increased temperatures, coupled with decreased precipitation, have resulted in a drying trend affecting pastures and water sources, and shifting natural zones – in turn impacting the natural resources on which herders and livestock rely.
COVID-19 has further exposed the vulnerability of the livestock sector to shocks, with the fluctuations in demand compounding existing challenges, and reinforcing the importance of green recovery and resilient growth.
"The impacts of climate change are a major concern in Mongolia, contributing to land degradation and desertification," said Minister for Environment and Tourism, Ms. Sarangerel Davaajantsan. "With the grant from the Green Climate Fund complementing $56.2 million from the Government, this project will contribute to a paradigm shift towards more climate-resilient sustainable development, particularly with focus on disaster risk reduction."
"It will reap multiple benefits, including supporting vulnerable herder families' livelihoods by offering more options but also improved access to markets in which they can sell their products – a significant socio-economic benefit. At the same time, it will also bring considerable long-term environmental benefits, including more resilient rehabilitated land and river basin areas, and improved conservation of water resources while strengthening disaster management and development planning to build forward Mongolia better."
The project will also place a strong emphasis on the voices of female herders and female-headed households in decision-making, ensuring equal representation in training and community activities, and access and control over resources.
"As a trusted partner of the Government of Mongolia, UNDP is pleased to co-implement this transformative cross-sectoral project which comes at a critical time – a time in which the challenges of realizing SDGs have doubled due to the adverse impacts of COVID-19, especially, for marginalised and rural communities." said Resident Representative for UNDP Mongolia, Elaine Conkievich.
"Taken together, the interventions will help to reduce volatility – and thus loss from climate shocks – help diversify households' incomes, reduce pressure on rangelands resources, and promote responsible and fair usage of the limited resources."
The implementation of the project is expected to begin mid-2021.