Gov. Ayade's aide woos tourists to experience nature at Obudu Ranch Resort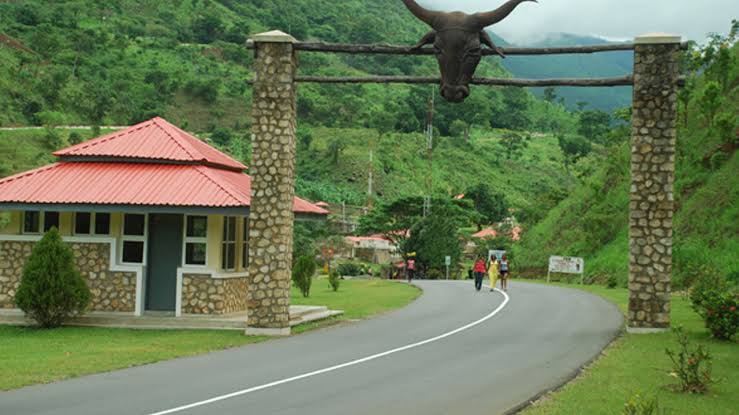 Adviser to Gov. Ben Ayade of Cross River State on Obudu Ranch Resort, on Friday urged Nigerians to visit the ranch and experience nature at its best.
Ekpenyong made the call during Naija Seven Wonder webinar session, organised by Mr Ikechi Uko, Organiser, AKWAABA Africa Travel and Tourism Market.
He said that the resort had lots of attractions capable of engaging tourists meaningfully like the longest canopy walkway in Africa, cable cars, waterfalls, holy mountain, water parks, a ranch and lots more.
According to him, these were all sited within the resort in a natural environment and serene ambience.
He assured tourists of good security, noting that the resort was the best attraction to visit at this critical period of COVID-19 pandemic, as the state had recorded minimal cases of the viral spread."
Obudu ranch resort is a naturally endowed tourist attraction where tourists can meditate seamlessly, with beautiful ambience." We have different kinds of crops growing graciously like potatoes and rare flowers , due to the weather, it is a site to behold."
The resort can be approached through Calabar township, Enugu and Ebonyi states and there are 165 comfortable rooms with several chalets for tourists to lodge."
People are advised to acquire land at the resort to build their personal houses due to the serene nature of the place."
We have zero crime rate in Cross River state and have recorded minimal cases of coronavirus, which makes it safe for whoever wants to tour or make the place their abode," he said.
Ekpenyong said that Gov. Ayade had been committed to the growth of the resort as plans were on top gear to fix the bad adjourning roads to the place inspite of the fact that they were Federal roads.
He said the governor had also taken steps to ensure the resort enjoyed independent power supply, which would be actualised soon.
He encouraged Nigerian Tour Operators to market the tourist attraction as they would be well compensated for it.
Ekpenyong urged Nigerians to disregard any negative story about the resort read on social media, as most of the stories were false.