Flooding: Sokoto farmers to benefit from insurance scheme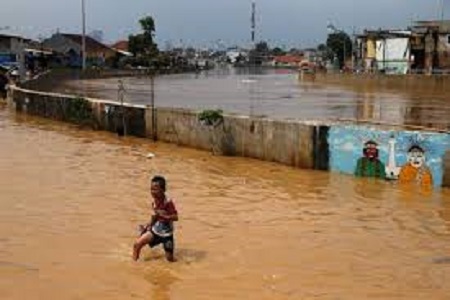 Succour has come the way of farmers affected by flood in Sokoto state of adequate response to cushion the effects of flood in the state.
The management of Veritas Kapital Insurance through the Managing Director, Mr Kenneth Egbaran, stated this when he visited some of the flooded farms in the state.
Egbaran, who was in the company of leaders of farmers in the state expressed sadness over the level of destruction caused by flood in the state.
He reassured them that his firm in conjunction with the Central Bank of Nigeria were working on how to address the issue as well as the compensation to the affected farmers.
Egbaran encouraged farmers to key into the Area Yield Index Insurance Scheme, which was specifically designed to cater for famers in a given geographically environment.
While emphasising that the premium expected to be paid by the farmers depended on the hectares of land as well as the CBN, he further explained that the insurance scheme did not only cover losses associated with flooding but also disease outbreak among others.
He said the firm was set up to collaborate with the Federal Government's initiative on food security and sustainability.
Speaking, the Chairman of Rice Farmers Association of Nigeria in Sokoto, Malam Sani Abubakar, commended the management of the insurance firm.
He urged the firm to prove its worth by responding to the yearnings of farmers as the previous experience with other scheme was not favourable.
Also speaking, Alhaji Abubakar Danfulani, state chairman of Maize Farmers Association of Nigeria, advised farmers in the state to join their parent association.