FG raises concern over ozone layer depletion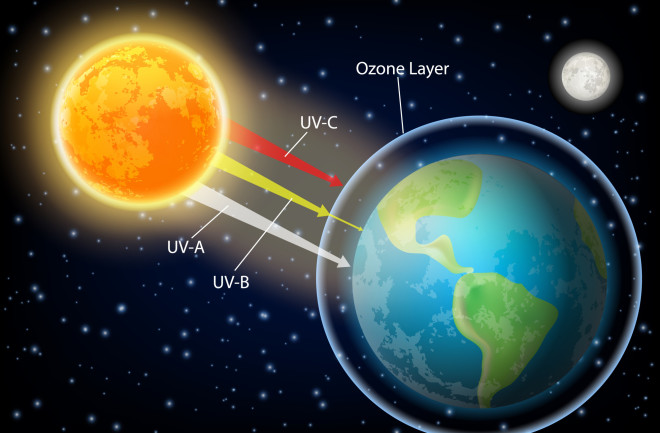 The Minister of State for Environment, Dr Ishaq Salako, on Saturday in Abuja raised concerns over the level of ozone layer depletion in the country.
Salako said this at the 2023 World Ozone Day Celebration which is marked on Sept. 1 annually.
The News Agency of Nigeria (NAN) reports that the theme is "Montreal Protocol: fixing the Ozone layer and reducing Climate Change".
The minister, who was represented by Mr Charles Ikeah, Director of Pollution Control and Environmental Health Department in the Ministry, said  the Federal Government was committed to phasing out ozone layer depleting substances.
He noted that the ministry had been in collaboration with stakeholders in mitigating ozone depleting substances.
Salako gave assurance that the ministry would soon train technicians on how to handle ozone reduction equipment in an attempt to totally phase out ozone layer depletion equipment.
He pledged the ministry commitment to the Montreal Protocol to ensure a sustainable environment in the country.
The Permanent Secretary of the ministry, Alhaji Ibrahim Yusufu, said that scientific studies over the years had shown that human activities of the use of some depleting chemicals had led to the depleting of the ozone layer.
Yusufu, who was represented by Mr Olubunmi Olusanya, a director in the ministry, further noted that public awareness on the need to safeguard the ozone layer for our overall health is pertinent.
"All importers of ozone depleting chemicals should desist from the importation of such, all technicians and engineers should avoid the use of ozone depleting substances in their operations and sought alternatives," he appealed.
The permanent secretary urged members of the public to patronise all ozone friendly substances and support the government's fight against ozone layer depletion.
The National Ozone Officer in the ministry, Mr Idris Abdullahi, said that the ozone layer was an important layer that must not be depleted because of the dangers associated to the depletion.
Mr Ahmed Ibrahim, Coordinator, Nigeria Association of Refrigerators and Air -conditioning Practitioners, said the association had been collaborating with stakeholders to reduce ozone layer depletion.
"We are sensitising manufacturers of refrigerants to manufacture ozone friendly refrigerants.
"We will like to appeal for Refrigeration and Air-conditioner village, where all our members can have a good practice of their craft in Refrigeration and Air-conditioning," he said.
Mr Oluyomi Banjo, a representative of the United Industrial Development Organisation (UNIDO), said that the ozone layer was a protective blanket in the stratosphere that protects us from harmful radiations, particularly the ultraviolet (UV) rays.
"However, man's quest for industrialisation has seen the development and production of chemicals that depletes the ozone layer.
"It is expected to restore the stratospheric ozone layer by 2065, avoiding 443 million cases of skin cancer, approximately 2.3 million skin cancer deaths.
"I reaffirm UNIDO's commitment towards supporting the Nigerian government to promote Inclusive and Sustainable Industrialisation Development without compromising the environment," he assured.