FG inaugurates boards of agencies, institutions to secure environment, conservation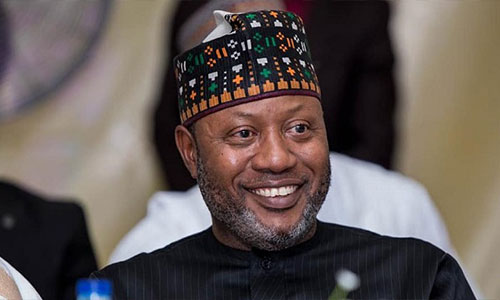 The Federal Government has inaugurated boards of agencies and institutions under the supervision of the Federal Ministry of Environment in transition to secure the environment.
The Minister of Environment, Mohammed H Abdullahi, during the inauguration on Thursday in Abuja, said the mandate given to the ministry is to secure development in harmony with the environment and mission to ensure environmental protection and natural resources conservation for sustainable development.
Abdullahi emphasized that the ministry has the mandate to secure a quality environment conducive for good health and wellbeing of citizens, in addition to promote sustainable use of natural resources, restore and maintain the ecosystem and preserve biodiversity.
He added that it is also the duty of the ministry to develop policies toward achieving the mandate of the Ministry as it were. "To meet the set goals, the Agencies and Institutions under the Ministry were established by enabling laws to implement the various policies and programmes aimed at promoting a sustainable environment and preserving the biodiversity of the ecosystem".
"It is important to note that to successfully implement these policies and programmes generated by the mainstream ministry to meet the internationally acceptable set goals of the environment sector, competent hands are required to manage these Agencies and institutions.
"This is where you come in, ladies and gentlemen. You have been nominated to the boards of the various agencies and institutions based on your competence and experience in the environment sector.
"To this end, I call on every individual either as member or representative of another MDA on the Boards to bring to bear their experiences in taking critical decisions especially, as they have to do with the overall mandate of the Ministry.
"Let me emphasize that the role of the Governing Boards is to drive general policy formulation for the implementation of the management teams of these agencies. The general principle is that Board Members are not involved in the day-to-day running of the agencies, except for chairmen and members who are statutorily saddled with executive functions.
"At this juncture, your synergy and cooperation especially with those saddled with day to day running of these agencies and institutions cannot be over emphasized.
"Let me seize this opportunity to call on all stakeholders in the environment sector to work with this newly inaugurated board to ensure a desirable and sustainable environment for Nigeria.
"It is important to note that Nigeria's position on sustainable environment at the international and local levels has been applauded and it is our vision to carry out the National Agenda in tandem with the SDGs so as to lead the country to the path of Green Growth and sustainable development," the minister.