Explore space technology for national development, Minister urges Nigerian scientists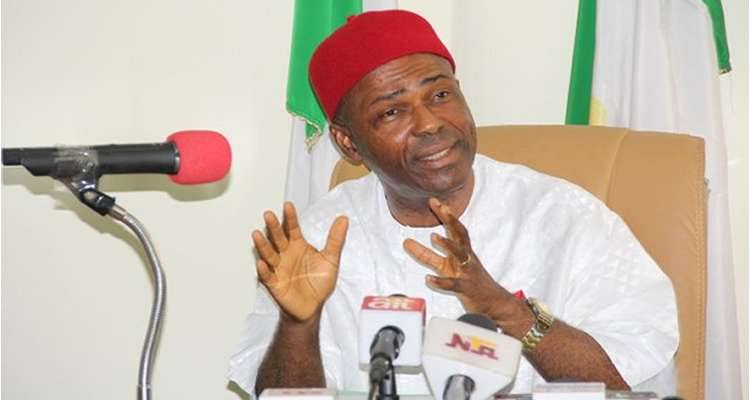 Minister of Science and Technology, Dr Ogbonnaya Onu, on Tuesday, called on Nigerian scientists to explore space technology for national development, Nature News gathered.
Onu msde this statement at the commencement of a three-day event jointly putted together by the Geoinformation Society of Nigeria (GEOSON) General Assembly and 2020 Geospatial Information System (GIS) Day celebration in Abuja.
The theme of the event was "Geospatial Technology, a panacea for 21st century economic development."
Onu, represented by Dr Francis Chizea, Acting Director-General, National Space Research and Development Agency (NASRDA), said that Nigeria has repositioned itself in space technology being the first to explore space and satellite technology in Africa.
Read also: Nigeria under pressure, revenue drops by 60% — Timipre Sylva
"The benefits of space technology include -providing data for the government where human being cannot access to make informed decisions and policies.
"Nigeria has raised the bar in Science and Technology development by leading in space technology and launching of satellites in space.
"The launch of the satellites was to enable the country acquire accessible data to engage in researches for sustainable development.
"It is time for relevant stakeholders to utilise space spinoffs like geographic information that can help government make informed decisions for the good of our citizens," he said.
The Emir of Nassarwa, Alhaji Ibrahim Jibril, was also at the event. In his keynote address, he called for a reliable geographic database on water resources in the country towards boosting the economy, stating that Nigeria has the human capital and expertise to boost its blue economy.
"Nigeria is surrounded by water in many areas, it is important to deploy geospatial technology to harness resources in water for blue economy.
"The water resources can boost the blue economy because one out of three economy activities can be done around water, like logistics and hospitality for recreation and tourism.
"Nigeria over decades depended on oil and the Federal Government since 2005 has been talking about diversifying the economy through Economy Recovery and Growth Plan and we feel that the blue economy is one sector that cannot be neglected.
"You cannot delve into harnessing water resources successfully if you don't have a reliable data.
"GEOSON should come in to harness these resources and put it in a structured database so that it can be accessed and decision makers can utilise the data from an informed position," he said.
GEOSON President, Dr Matthew Adepoju, said there was need for the country to prioritise on utilisation of Geoinformation Science and technology.