Environmental Justice: York University Honours Nnimmo Bassey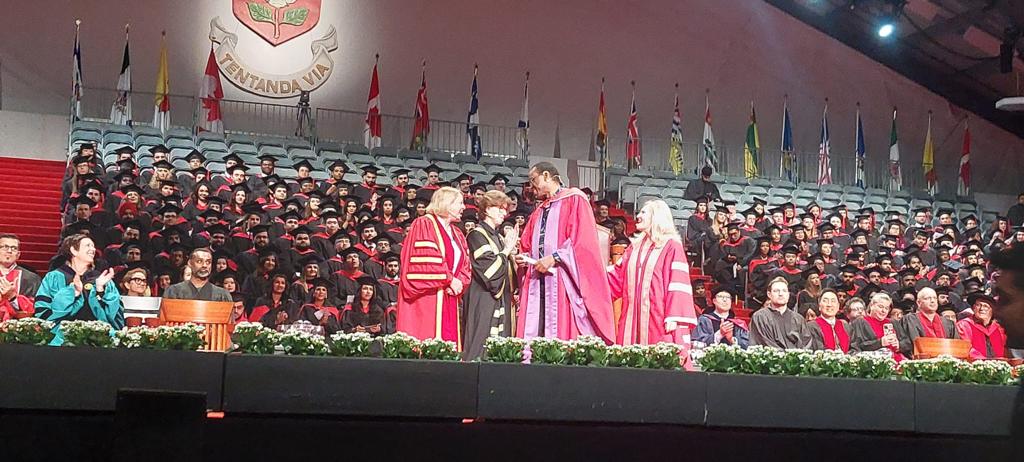 By Obiabin Onukwugha
Foremost environmental activist, and Executive Director, Health of Mother Earth Foundation (HOMEF), Dr. Nnimmo Bassey, has been conferred with an honorary Doctorate Degree in Law by York University during their fall convocation which held on October 13.
York University, Toronto, is the third largest university in Canada. Home to 55,000 students, including 10,000 international students from 178 countries, it has a truly international outlook.
The Dean and Professor of the Faculty of Environmental and Urban Change, York University, Alice J. Hovorka, during her citation of the renowned environmentalist, stated that Dr. Rev. Nnimmo Bassey has built an irrefutable legacy as an agent of change that will improve the lives of generations to come.
Hovorka stated that Bassey was considered following his continued quest to promote counter-hegemonic scholarship and activism that fully embraces decolonized environmental ideologies.
"As a longtime champion of sustainability and environmental justice, nurtured by a deep-rooted commitment to the environment, his journey has been relentless advocacy, insightful scholarship, and tireless action. Bassey has mobilized and amplified the voices of communities often marginalized in pursuing industrial and economic interests on a continent bearing the brunt of colonialism and unchecked industrial-scale extraction of minerals.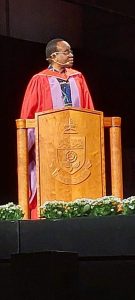 "In an era where environmentalism was predominantly driven by Euro-Western perspectives, Bassey played a pivotal role in embedding environmental justice in global discourse, ensuring that the narrative remained inclusive and representative", Hovorka stated.
Reacting, Bassey dedicated the honour to martyrs of extractivism and environmental defenders. The HOMEF boss who expressed gratitude, to the York University over the honour, said belonging to the York University family offers a layer of strength for him and his constituencies.
He called on environmental activist to persevere in their activism, saying, "this is indeed a time to stand together to demand justice in all circumstances, to call for an end to ecocide, to build solidarity and not walls, and to restore hope in our time."
Meanwhile, the Health of Mother Earth Foundation (HOMEF), has described the honour done on its Executive Director as a push to continually tackle ecological problems at their roots and intensify the work at grassroots and global levels.
HOMEF, in a statement signed by its Media Communications Officer, Kome Odhomor, yesterday, said with increasing extreme climate events, including wildfires, floods, coastal erosion, and other stressors, solidarity must be its watchword and organizing principle.
The conferment from York University is the second honorary doctorate that Bassey has received. The first was from the University of York in the United Kingdom in 2019.
He has also won several laurels, including 'Hero of the Environment, by Time Magazine in 2009, the 'Right Livelihood Award (Alternative Nobel)' in 2010, the 'Rafto Prize in 2012', and 'Nigeria's National Honour of Member of the Federal Republic (MFR) in 2014'.
Bassey, an architect, poet, and writer, is a Fellow of the Nigerian Institute of Architects (2014) and will be inducted by the Association of Nigerian Authors at its conference in November this year.