Environment minister flags-off renovation of conference hall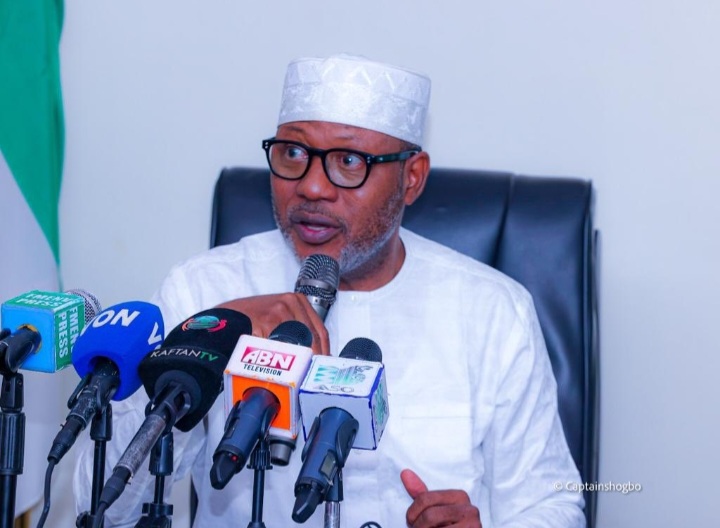 Minister of Environment, Barr. Mohammed H. Abdullahi, has flagged-off the renovation of the Ministry's Conference Hall, a project to be carried out by ACReSAL, and World Bank.
At the official flag-off of the renovation of the Conference Hall on Monday in Abuja, the minister said the hall would give the ministry a new look for hosting of various national/ international and bilateral meetings between the ministry and development partners.
He implored the contractors handling the project to ensure standard and professionalism in project implementation and to deliver it as scheduled.
The minister further stated that the renovation of the ministry's conference hall was being implemented by the Agro-Climatic Resilience in Semi-Arid Landscapes (ACReSAL) Project and the activity is captured under the project component C, Institutional Support and Strengthening to lead implementing Ministries, Departments and Agencies (MDAs).
He said ACReSAL is a six-year Word Bank assisted project that seeks to address environmental challenges in the 19 Northern states and the Federal Capital Territory (FCT) and the project is being implemented by the Ministry of Environment in collaboration with Ministries of Agriculture and Water Resources.
The minister disclosed that the project coordinators held a workshop on procurement and work plan in August last year in Lagos and planned to support the ministry, considering the state of its conference hall and other ministry's engagements with both local and international organizations.
At the Lagos workshop the project also noted the need to strengthen the ministry's social media platforms to ensure that the general public have access to all information about the ministry's activities and its agencies.
The minister expressed his appreciation to the World Bank and ACReSAL project over the commencement of the renovation work.
In his remarks, Chairman, House of Representatives Committee on Environment and Habitat, Johnson Oghuma, stated that the upgrade of the ministry of environment conference hall was timely and justified.
Johnson revealed that he had visited some other ministries' conference halls and based on the ministry of environment`s exposure, relationship with both local and international communities, development partners, renovation work was highly important to upgrade the hall to global standard.
Johnson said "the House Committee on Environment has confidence in the minister and is not surprised that he has identified this project, not just the physical innovation but the digital component of the activity."
Earlier, the National Project Coordinator of the ACReSAL Project, Mr. Abdulhamid Umar, in his opening remarks noted that the initiative started last year during the ACReSAL project annual work and procurement plan in Lagos, where the need to have the ministry's conference hall uplifted for hosting of local and international meetings as part of the project support to the ministry was discussed and approved.
He commended the ministry for its support to ACReSAL Project.