Embrace emerging modern biotechnology with potential to boost economy, Agency urges Nigerians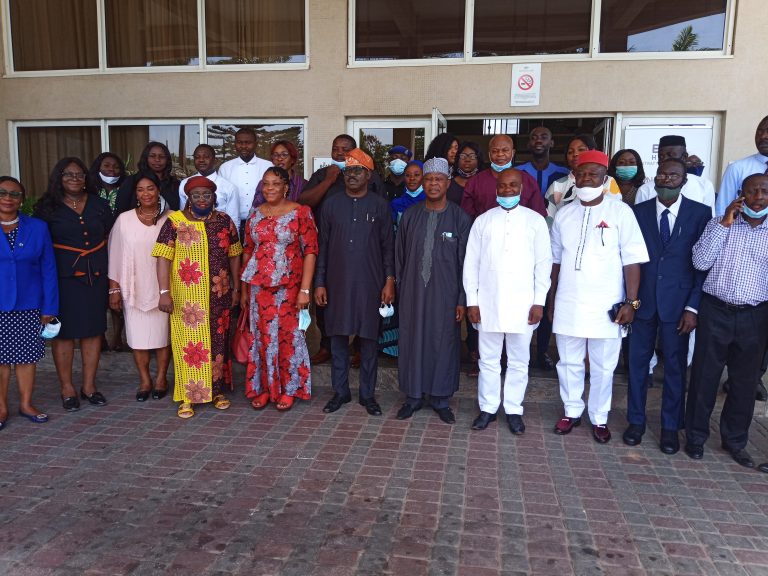 The National Biosafety Management Agency (NBMA) has urged Nigerians to embrace the emerging aspects of modern biotechnology with potential to boost the nation's economy.
Its Director-General, Dr Rufus Ebegba, made the call on the sidelines of a Review Meeting on the Guidelines for the Regulation of Gene Editing and Biosecurity in Abuja on Wednesday.
Ebegba said that gene edited products that were confirmed safe, has a lot of economic benefits.
He said the agency was concerned with the safety aspect of gene editing and other emerging biotechnology, as well as ensuring that it added economic value to the farmers and the economy.
According to him, you can gene edit tomato to delay excessive ripening in order to prevent early deterioration, especially if you want to move it from one part of the country to another.
"You can gene edit a particular product to increase the productivity or reduce the gestation period so you can have early harvest to meet up with the production of that particular crop.
"The economic benefits are enormous if confirmed safe; farmers will have higher yield, that means they will have more products to sell and we can produce for export," he said.
Ebegba had earlier said that the purpose of the meeting was to get stakeholders "buy in" and to guide the agency to ensure Nigeria has a strong biosafety regulation in the area of gene editing and biosecurity.
He said: "The issue of Coronavirus is a biosecurity issue and government is trying to be proactive to have a law on biosecurity.
"It will also come up with a policy, which will serve as a blueprint on the issues of biosecurity in the country, once adopted by the Federal Executive Council.
"We owe this county to come up with documents that can guide our operations, and also ensure confidence in governance, while we ensure they are protected from harmful biotechnological agents."
He gave assurance that the guidelines, being presented had undergone due diligence and after input from other stakeholders, the country would have a national document that can be used by everyone.
Also, Mr Ibrahim Nakande, Chairman, Board of NBMA, allaying the fears of Nigerians, encouraged citizens to consume any Genetically Modified Organisms (GMO) approved by the agency, because they were considered safe.
'"With the setting up of the NBMA and the National Biotechnology Development Agency, the Federal Government has already put in place the necessary measures for us to regulate and ensure that any harm that can be caused as a result of GMO would be checked in good time.
"We have presence in all parts of the country, which helps the agency to check any product we think fall within the mandate of the agency in good time.
"This has been made possible, because of the collaboration we have with other agencies like Ministry of Agriculture, Customs, National Agricultural Seeds Council and many others.
This will help us to check any harmful products related with GMOs in the country," Nakande said.
The NBMA Act was amended in 2019, and its scope expanded to include emerging aspects of modern biotechnology which include gene editing and bio-security.