Earth Treasures: Star Diopside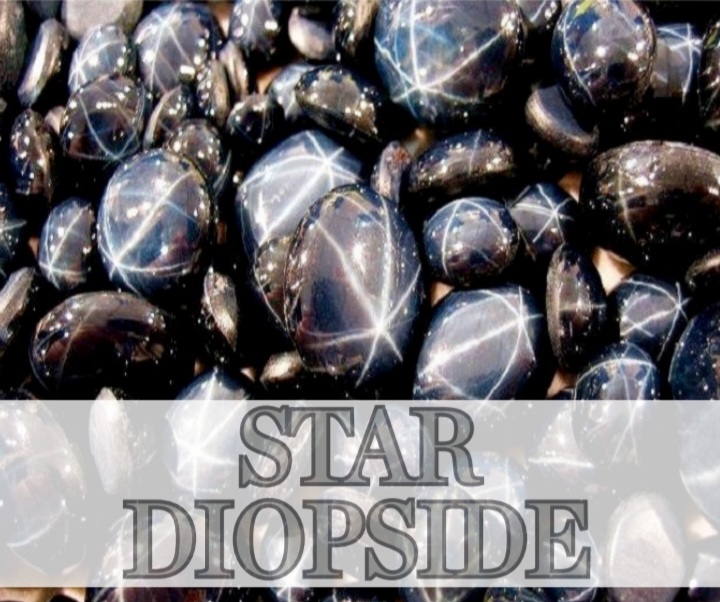 By Chisom Ibemere
Star Diopside is a rare and valuable gemstone originated primarily from Russia, Madagascar, and India.
It was first discovered in the early 1800s and was quickly recognized for its unique star-shaped inclusion pattern that adds to its beauty and value.
Star Diopside basically occurs in igneous rocks such as peridotites, kimberlites, and basaltic lavas.
Typically, it is found as a green to black crystal with a star-shaped inclusion pattern that displays a distinctive white or yellow chatoyancy when viewed under a light source.
Star Diopside is mainly used for jewelry, ornamental objects, and sculptures due to its rarity and beautiful appearance. It is mostly used as a singular gem in rings, earrings, necklaces, and bracelets to showcase the star-like inclusion pattern. It is also used as an ornamental stone in carvings and sculptures.
Star Diopside is composed of calcium magnesium silicate with a hardness of 5.5-6 on the Mohs scale and a specific gravity of 3.28 to 3.38.
It is a variety of Diopside mineral, and the star effect is because of the reflection and scattering of light by needle-like particles of rutile that are included within the stone. Star Diopside is believed to promote emotional well-being, calmness, love, and loyalty.
Star Diopside is a rare and valuable gemstone, with a global market value that ranges from $20-$200 per carat which is dependent on the quality, rarity, and size.
Russia is the primary source of Star Diopside, with the madagascar and India mines contributing to a smaller measure.
Star Diopside generally, is a stunning gemstone with a unique inclusion pattern that makes it a popular choice for jewelry and ornamental objects around the world. It is a rare stone and beautiful with healing properties which makes it highly prized among collectors, jewelers, and enthusiasts worldwide.