Earth Treasures: Hackmanite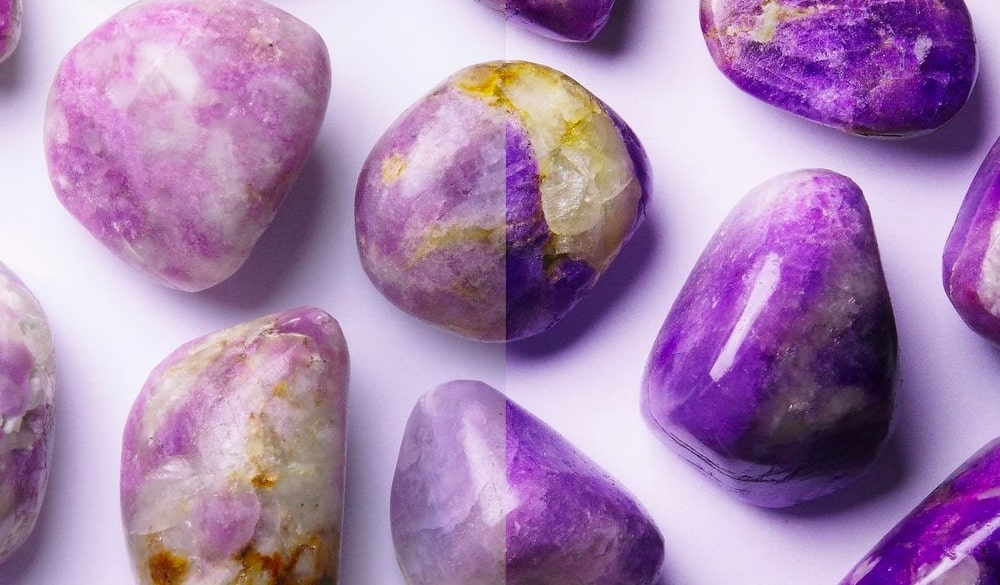 By Chisom Ibemere
Hackmanite is an intriguing and rare gemstone with unique properties. It was first discovered in Greenland in the year 1894 by the Norwegian geologist, W.C. Brøgger.
Its name was given after the Finnish geologist, Victor Axolotl Hackman, who was one of the leading experts in the field of luminescence, which is a property of the stone.
Hackmanite can be seen in different locations globally which includes Greenland, Afghanistan, Russia, and Canada.
It occurs in igneous rocks mostly the basalt and syenite, and in pegmatites rocks. It is composed of sodium, chloride, and sulfur, and it belongs to the sodalite group of minerals.
Hackmanite is basically used in the gemstone industry and had been a popular choice for collectors and jewelry makers due to its unique properties. It is popular for its photoluminescence meaning it glows or changes color when exposed to ultraviolet light.
This effect is as a result of the presence of trace amounts of manganese in the stone. The color of Hackmanite changes from pale yellow to pinkish-red, violet, or blue which is dependent on light intensity.
Hackmanite has a Mohs hardness of 5.5 to 6 and a specific gravity of 2.27 to 2.33. It has a vitreous luster and typically appears translucent to opaque. The stone is often cut into cabochon, as this highlights the gem's photoluminescent properties.
Hackmanite is a rare and valuable gemstone due to its luminescent properties. Its value depends on a factors such as its quality, color, size, and cut. Hackmanite gems with excellent luminescence command the highest prices.
The stone is often considered as a collector's gem and is increasingly being noticeable among consumers for its unique properties, rarity, and beauty.