Amazing Vegetarian Proteins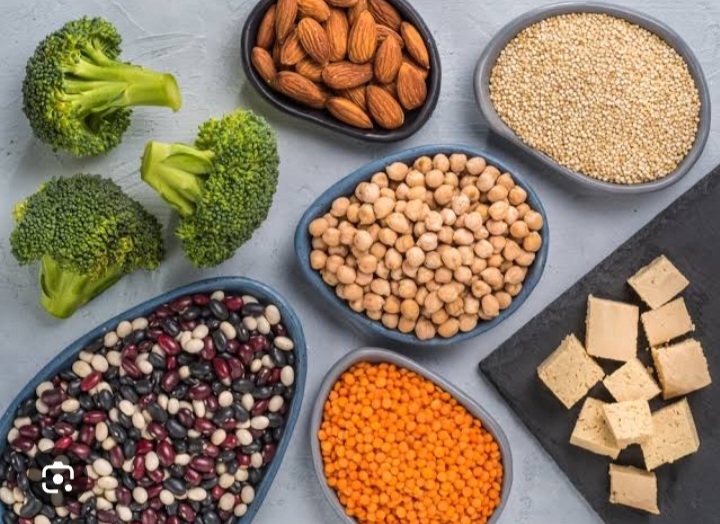 By Chisom Ibemere
The benefits of consuming Proteins cannot be overemphasized, it remains the building blocks of life. Proteins break down into small molecules, called amino acids, which helps to improve cell growth and repair worn out tissues.
They take longer time to digest compared to carbohydrates in the body, which makes the body to feel full longer with fewer calories. They are essential components of healthily managing the body weight.
Eating more plant-based and less of animal proteins are beneficial to the overall well-being. Below are some of the amazing protein foods best for vegetarians with their unique qualities.
Quinoa is a complete protein, this means it has all essential amino acids required for body growth and development. It also has high fiber, vitamins, and minerals.
Lentils are also an excellent source of protein and fiber. They are rich in iron and provide a good amount of antioxidants.
Chickpeas, also known as garbanzo beans, are a versatile legume that can be used in various dishes such as hummus and falafel. They are high in protein, fiber, and folate.
Tofu is a popular and an amazing plant-based protein source made from soybeans. It is low in calories and composed of all essential amino acids. Tofu is also a good source of calcium and iron.
Greek yogurt is a high-protein vegetarian option which provides two times the amount of protein compared to regular yogurt. It is also rich source of probiotics, calcium, and vitamin B12.
Hemp seeds are a great source of plant-based protein, containing all essential amino acids. They are also rich in omega-3 fatty acids, iron, and magnesium.
Spirulina, a blue-green algae packed with protein, iron, and antioxidants. It is available in powdered form and can be used in smoothies or as a supplement.
Nut butters including peanut butter, almond butter, or cashew butter, are not only delicious but also provide a decent amount of protein and healthy fats. They can be spread on toast or used in cooking and baking recipes.
These unique sources of protein provide a well-rounded vegetarian diet and can be used in combination of other plant-based foods to ensure adequate protein intake.