Don canvasses adoption, more researches in GMO crops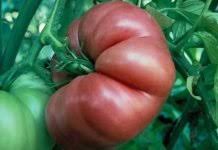 A don, Prof Kolawole Adeboye, has called for the adoption of Genetically Modified Organisms (GMO) crops in Nigeria and calls for more researches into it.
Adeboye, a professor of Agriculture at the Federal University of Agriculture, Abeokuta (FUNAAB) made the call in an interview with Naturenews on Thursday in Lagos.
He dismissed various negative assertions concerning GMO crops on human health and well-being, a claim which he said is not scientifically backed.
"In this part of the world, we do not have enough knowledge about Genetically Modified Organisms (GMO) crops to make sound decisions about them.
"Essentially, GMO crops are good for consumption because there are commercial farmers all over the world who grow GMO crops and sell to different countries.
"GMO crops have gained popularity since the last decade, there should be no fear such crops being edible because of its perceived side effects.
"There has been a lot of misinformation going on about consumption of GMO foods such as that it affect the biological functioning of the human body.
"I do not think there is enough science to prove the negative assertions about GMO crops," Adeboye told Naturenews.
Adebayo called for further researches into the intricacies of GMO crops which he said would help boost food security in the country.
He also harped on the benefits of GMO foods as he encouraged its adoption in the country.
"As a country, I believe we should invest more in the science of GMO foods, so we will be able to make sound recommendations for our farmers to adopt it.
"The adoption of GMO crops will, definitely, help boost the food security situation in Nigeria if it is adopted. GMO crops are higher yielding and they can be modified to particular habitats.
"For instance, this year when we had a long period of dryness in the southern part of the country, we can have crops that are genetically modified to survive under water stress.
"These modified crops will still produce a high yield in spite of the long period of dryness that we have had. So from the scientific perspective, GMO crops are good in the direction of high productivity.
"Crops can also be modified in the direction of nutrition, where essential vitamins can be added in the production of the crops.
"There is a lot of positive science to show that the benefits of GMO crops are huge. The science against it is rather unclear and that is why it is necessary to invest more in research findings about GMOs," Adeboye said.
According to the don, for our local farmers to embark on cultivating GMO crops, they need sound knowledge to start. It is not a venture you want to go into without adequate knowledge.
"GMOs are not open pollinated crops, they need specific requirements to do very well, so knowledge is essential in their cultivation," he said.