Dangote refinery to begin production next year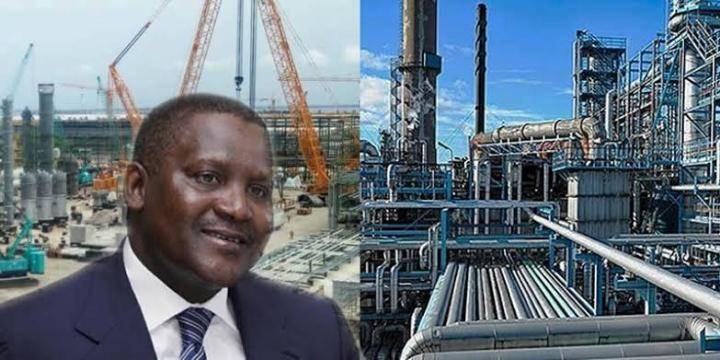 Dangote Petrochemical Refinery project in Lagos is now 80 percent completed with production projected to begin by the middle of next year, it emerged on Wednesday.
Similarly, the $2bn fertilizer plant with a capacity of three million tons of urea and ammonia will begin production this month.
Both projects are located in the precincts of Lekki Free Trade Zone Ibeju-Lekki Lagos.
Executive Director, Capital Projects and Portfolio Development, Dangote Industries Limited, Devakumar Edwin disclosed this to journalists at the refinery site yesterday.
The refinery project alone, according to him, generates 240,000 indirect jobs in addition to other Dangote subsidiaries which he said were designed to tackle mass youth unemployment in the country.
Edwin said: "We never went into the oil and gas business for a long time. Alhaji (Aliko Dangote) always said that 'people see it as a dirty business, let me not go and spoil my name.' But then we decided that at least we're not going for oil blocs, we're going primarily into petroleum refining which is going to add value to our country.
"We all know how foreign exchange has been getting worse. When I came here 29 years back, at that time it was N10, 50kb to a dollar and today you know where we are."
He reassured that the commissioning process of the refinery would begin by the middle of 2021, while by the last quarter of next year, petroleum products from the refinery would hit the market.
Edwin said the completion of the project was stalled by the COVID-19 pandemic with many of the countries where equipment was being manufactured severely affected.