Cross River earmarks 10,000 hactares for Cocoa cultivation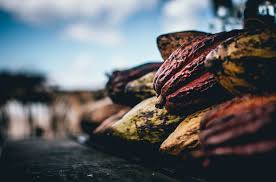 The Cross River Government  has acquired 10,000 hectares of land across the state for cultivation of Cocoa in the 2020/2021 planting season. Dr Oscar Ofuka, Special Adviser to the Governor on Cocoa Development and Control, disclosed this on Monday in an interview with Our Correspondent in Calabar. Ofuka spoke in reaction to an award of honour given  him by the Shallom Ministry, Calabar, in recognition of his efforts at revamping the Cocoa industry in the state.  
He said that Gov. Ben Ayade was committed  to revitalising the ailing Cocoa industry in the state with a view to making it an alternative source of revenue. According to him, Cocoa is one of the cardinal points of the government's Agriculture Revolution programme.
He commended the governor for foresight in making agriculture the mainstay of the state's economy, saying that the sector had been neglected for long. "Agriculture has been neglected for too long. It is time Nigerians return to agriculture. "Our youths, irrespective of sex or place of origin should return to agriculture rather than parade the streets in search of white collar jobs that  rarely exist. "Cocoa production is the new gold in Cross River, " Ofuka said. He thanked the ministry for the award, saying that he was dedicating it to the governor as a mark of appreciation for his passion for  Cocoa production. Ofuka urged residents of the state to support the state government by keying into Cocoa farming.
"Let us all work together so that we can take our pride of place as the highest Cocoa producing state in Nigeria," he said. Ofuka said  that unless something would done by the people of the state to boost cocoa production, the ultra modern cocoa factory built by the  present administration might be under utilised. He called on farmers in the state to embrace the cultivation of improved variety of cocoa crop with a gestation period of 18 months rather than rely on the old breed.
The special adviser said that  all the Cross River Cocoa Estates which were in comatose had been revived particularly in Akim Osomba Community in Akamkpa  Local Government Area where 3,800 hectares had been acquired by the government for cocoa cultivation.