Conservators reveal flora, fauna features in Nigeria National Parks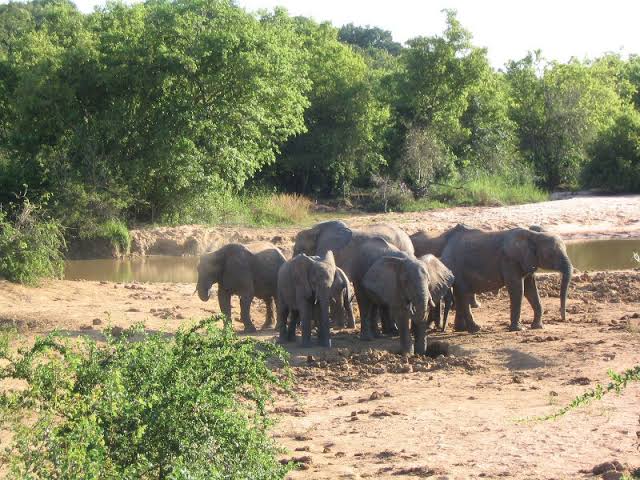 Conservators of some of the Nigeria National Parks have reeled out the flora and fauna assets of each of the parks, urging Nigerians to cultivate the habit of visiting them.
They made the disclosure during the "Naija Seven Wonder'' webinar session on Sunday, organised by Mr Ikechi Uko, who is the Organiser, AKWAABA Africa Travel and Tourism Market.
The theme of the webinar was: "Eco-tourism in Nigeria with National Park Service''.
Mohammed Kabir, Conservator of Park (CP), Gashaka Gumti National Park, situated between Adamawa and Taraba states, said that the park was the largest and most scenic out of the seven national parks in the country.
Kabir said that there were about 400 bird species, 103 mammal species, 55 Pisces species, 22 reptile species, and seven amphibian species as well as more than 1,000 plants species.
He said the park was well endowed with tourists' attractions like fascinating waterfalls, Museum of natural history and Kwano forest which is an excellent site for primate watching and more.
"In Gashaka Gumti, tourists can explore in Mayo River which is pleasurable for swimming and sport fishing; Gangirwal Mountain is another fascinating site with the highest peak in Nigeria of about 2,419 square metre above sea level.
"We also have three natural hot springs: Matashirp, Majiagum and Mashayin Zafi; historical sites where the ruins of the German, French and English forts could be found.
"These are some of the interesting features of Gashaka Gumti National Park, we urge tourists to visit and explore nature at its best,'' he said.
Kabir said the park had been able to record some remarkable achievements in recent times, among which were the integration of the park into the security architecture of Taraba State and resuscitation of the local advisory committee.
He said the park had also been able to forge strategic collaboration with sister agencies for intelligence sharing and joint operations and likewise, Public Private Partnerships.
He noted that for advancement in the park, there must be improved funding from the Federal Government, manpower development, socio-economic empowerment of host communities and resuscitation of degraded grazing reserves.
Also, Caroline Olory, Conservator, Cross River National Park, said the park was established with the primary purpose of protecting the remaining tropical rainforest in Nigeria.
Olory said this was after about 90 per cent of the original rainforest had been lost due to poor land use.
She said the park was the richest part of Nigeria's biodiversity, a home to over 2,500 plants and animals species, and also known as one of the United Nations (UN) recognised important bird areas.
"Out of the 23 species of primates that are known to be in Nigeria, more than 18 species are in Cross River National Park, representing 78 per cent of total number recorded in the country.
"Other species of conservation interest include the endemic Nigeria-Cameroon Chimpanzee, Drill, Baboon, Preuss's Red Colobus monkey, Forest Elephant, Forest Bufallo and other iconic species.
"1,568 species of plants have been documented in Oban division of the park.
"The scenic Oban hills, the lush tropical rainforest combined with its aquatic splendour are fascinating enough to attract tourists.
"The illuminating cultural environment when taken along with hospitable people, Cross River National Park remains a veritable destination for different categories of visitors,'' she said.
Joseph Ntui, Conservator of Park, Old Oyo National Park, said that the park was quite unique considering the fact that it was the only park with prospects of ecological, cultural and historical features.
"Some of the fauna assets of the park are the Roan Antelope, Western Hartebeest, Kob, Red flanked Duiker, Grey Duiker, Patas monkey, Baboon, Water Buck, Oribi, Warthog, Nile Crocodile Black Viper, Guinea fowl, Bush fowl, Wood Pecker and more.
"There are also abundance of cultural artefacts within and around the parks which make it both ecological and historical.
"Some of the relics in a segment of the park called `Oyo-ile' are the Defence walls, Mejiro industrial site, Agbaku Cave and Alafin Palace ruins,'' he said.
He said that the tourism industry in Nigeria lacked sustainable awareness creation of its potential, urging government to focus more on advocacy.