Climate change: Environmentalist tasks farmers on adoption of climate-smart agricultural techniques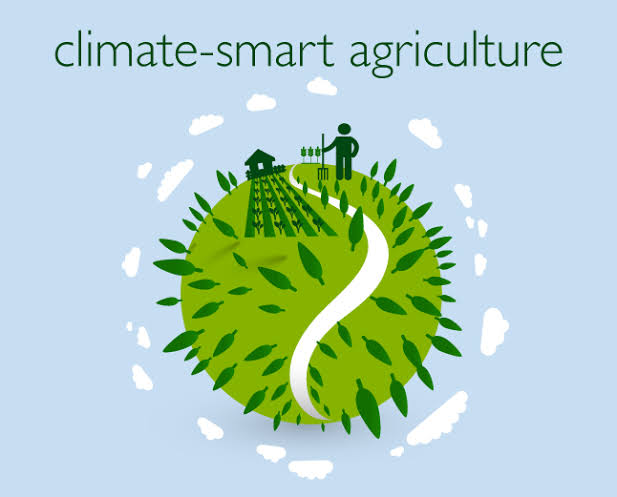 Climate change: Environmentalist urges farmers on adoption of Climate-smart Agricultural techniques
An Environmentalist, Ms Gloria Bulus has urged local farmers to adopt climate-smart agricultural practices to counter the resultant effect of climate change.
Bulus, the founder of Bridge-that-gap Initiative an environmental NGO, made the call in an interview with the News Agency of Nigeria, (NAN) on Thursday in Lagos.
The environmentalist said that the current climate change realities have begun to affect agricultural productivity in the country, hence the need for local farmers to adapt to climate-smart agriculture techniques and practices.
"With the recent increase in the impacts of climate change, farmers, especially small holder farmers are finding it difficult to cope.
"Food production can be improved by adapting to climate-smart agriculture where farmers can engage in farm practices that can withstand the current climatic changes, including flood.
"Farmers can adapt to our changing climate by changing their selection of crops (cropping pattern) and the timing (calendar) of planting.
"Sustainable agriculture can also help increase the resilience of the agricultural system to the impact of climate change, such as: crop diversification, integrating livestock with crop production systems.
"We should improve our soil quality by minimising off-farm flows of nutrients and pesticides, implement more efficient irrigation practices, and plan drought resistant varieties of crops,"the environmentalist said.
Bulus told NAN that climate-smart adaptive strategies could help farmers sustain food production thus preventing food insecurity amid the present climate change realities.
"We must also adapt to climate-smart agriculture such that we will stop felling of trees, but rather plant more trees, discontinuation of single-use plastics by promoting clean and efficient waste management, better, sustainability usage and management of our water resources.
"We must also engage in biodiversity conservation and protection, green jobs, clean transportation, low carbon buildings, improved land use through sustainable farming and forestry and adopt an overall green economy culture.
"Improving market access, regulations, and governance in agriculture is another solution that will largely improve food production.
"Some of this water from the flood can be harvested and stored for use in farming in times of drought or when the rains are low, ''she said.
Bulus added that the government had a critical role to play through the provision of requisite support structure for farmers.
"Government should ensure that quality seeds are available for farmers during planting season. They can also ensure integration into Agricultural Value Chains (AVCs), lack of access to finance and poor infrastructure has really hampered agricultural value chains.
"Government support is crucial to coordinate the integration of smallholder farmers into larger cooperatives and groups which will also aid integration with wider markets.
"For government to effectively channel its support to farmers, a profiling of communities at high risk should be conducted including a Vulnerability Capability Assessment that way government will know how best to channel its intervention.
"There should be provision of good support to farmers' especially technical support hence optimising the roles of extension workers,"she said. (NAN)