Charcoal Exporters Embrace FG's Afforestation Program
By Rasheedat Oladele
The Charcoal Legality Export Group has restated their commitment to key into the federal government's afforestation plan.
According to the Chairman, Charcoal Legality Export Group, Idowu Adesola, at a Charcoal stakeholders meeting held in Lagos on Tuesday, the Group stated it has fulfilled their pledge to plant over one hectare of trees per member in 2023.
In his words: "We have planted over 28,000 trees in our forest and we are pleading to more exporters to come on board because if we keep falling trees, we have to constantly plant them back annually.
So, there is a policy of the federal government, which is to cut one tree and replant five.
"He added: "We are here to encourage more exporters to join our accredited association to fulfill our pledge to the federal government in lifting the ban finally. The reason for the administrative ban was the lack of unity amongst the exporters, so we are trying to get all the exporters to come on board to join the afforestation program we are doing. If everyone is planting, there will be no need for any ban."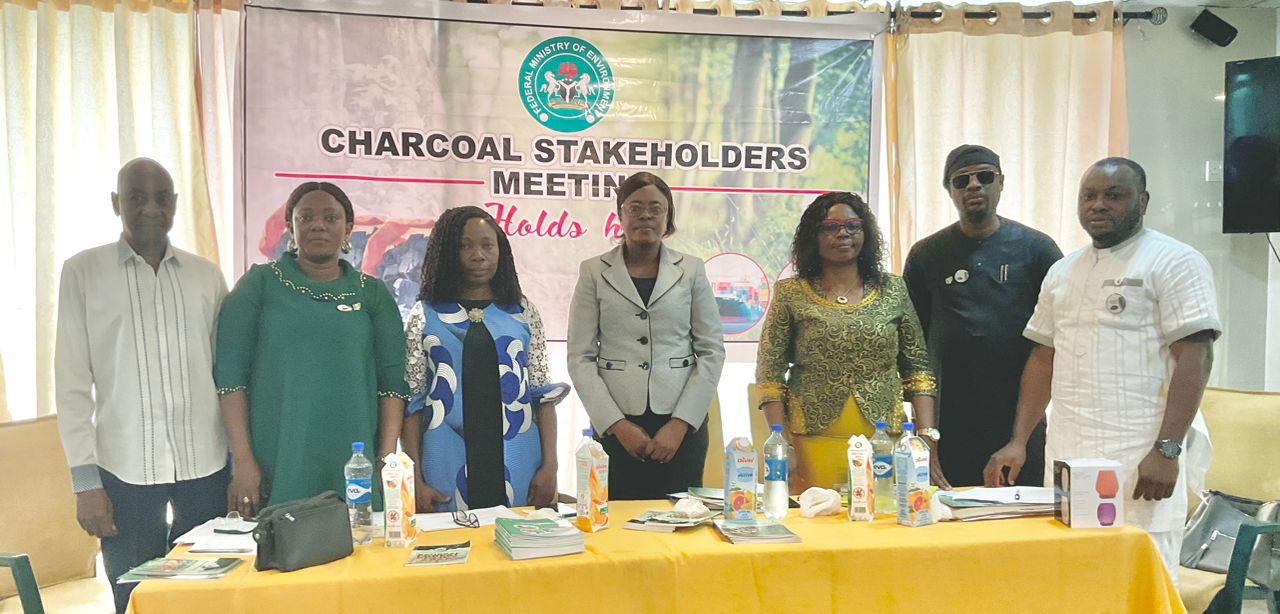 Also speaking, the Deputy Director, Federal Department of Forestry, Federal Ministry of Environment, Olukanni Bosede, however, commended the Group for complying with the regulations guiding wood and charcoal export.
"So far this group has been complying with our afforestation program and this program is one of the requirements for export of wood and charcoal. We have always sensitised them on the need to replant every tree they cut down in the nation's bid to conform to sustainability," she said.
"The Minister of Environment, lifted the administrative ban placed on charcoal and wood export early in the year, so there is a need for a different group of exporters to comply with our reviewed guidelines on export of processed wood and charcoal," she added.
On her part, the Legal Representative, Charcoal Export Legality and Compliance Group, Mrs. Florence Omolola Jones-Idowu said the stakeholders meeting was to sensitise the general public and environmentalists to be aware of its great strides.
The Group has recorded working with the Federal Department of Forestry
"We have been complying with the National Forestry Policy 2020, The Nigerian Timber Legality Standard 2023, and the Charcoal Export Guidelines 2023.
"This stakeholders meeting is one of the many we have been having with the Ministry of Environment to help coordinate the exporters with compliance," she said.
She also pointed out that the Group is aiming to bag an international certification to boost the exportion of charcoal to the global markets.
"This is possible because we now have our Nigerian Timber Legality Standard and with that standard, they can be able to measure what is legal timber and legal charcoal, because before now, we did not have any Legality Standard," she stressed.
"The charcoal exporters have been so wonderful and cooperative. Charcoal is used for many things, and we also need to develop our manufacturing sector to harness our finished products and raw materials for further production.
"We want to be able to develop the Nigerian manufacturing sector by taking it further from being a product of the forest or product of agricultural waste into, but a product that can be used to produce more products in our bid to generate foreign exchange for the Nigerian economy. The economy will begin to see our impact within the next quarter, and we will keep on improving on our standards," she averred.