Britain 5th nation to reach 50,000 virus deaths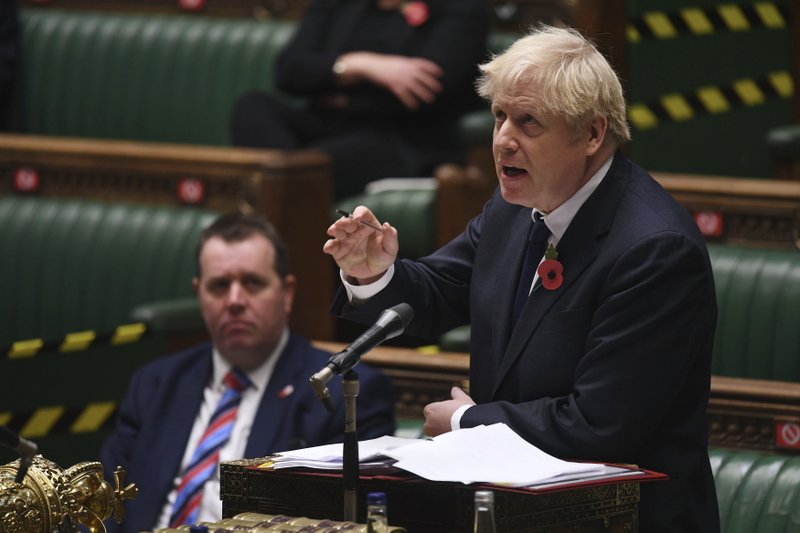 LONDON — Britain become the fifth country in the world to record more than 50,000 coronavirus-related deaths.
The British government reports Wednesday another 595 people have died within 28 days of testing positive for COVID-19, the highest daily rate since May. That took the total to 50,365.
The U.K.'s death toll is widely considered to be higher as the total only includes those who have tested positive for the coronavirus and doesn't include those who died of COVID-related symptoms after 28 days.
The U.K joins the United States (239,000), Brazil (162,000), India (127,000) and Mexico (95,000) to record more than 50,000 deaths, according to the tally by Johns Hopkins University.
Read also: Meet the Turkish-German power couple behind the COVID-19 vaccine
The British government says another 22,950 people tested positive for the virus. The U.K. has imposed a series of restrictions in the past few weeks that expire on Dec. 2.
---
HERE'S WHAT YOU NEED TO KNOW ABOUT THE VIRUS OUTBREAK:
Texas becomes first US state with more than 1 million confirmed COVID-19 cases
European Central Bank President Christine Lagarde: Recovery bumpy until vaccine widespread
U.S. reaches 1 million coronavirus cases in first 10 days of November
During the early days of the coronavirus, top World Health Organization scientists described some countries' approaches as "an unfortunate laboratory to study the virus" and a "macabre" opportunity to see what worked, recordings obtained by The Associated Press show.
Hong Kong and Singapore will start an air travel bubble this month, allowing travelers from each city to visit the other without entering quarantine.