Australia, Singapore to be Supplied Energy from World's Largest Solar Power Plant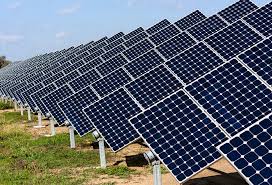 The world's largest solar power plant has been proposed for Australia. To be located at a current cattle station halfway between Alice Springs and Darwin, the solar farm's location has been strategically selected to meet both logistical and engineering needs. Once the project is successfully completed, the solar power plant will be visible from space. The magnitude of the power plant is so huge that it is expected to generate enough power to supply a fifth of Singapore's power needs.
READ ALSO: UNN, firm sign MoU to drive agro export
According to Sun Cable, the company spearheading the project, construction is expected to begin in 2023 on a 12,000-hectare area in Newcastle Waters. Sun Cable CEO David Griffin said that the project has been submitted to the Northern Territory Environmental Protection Authority for approval. Energy production is slated to begin in 2026 and the exportation of power would start in 2027. The project is expected to generate 10 gigawatts of power once operational.
According to Griffin, the team chose the cattle station for the project site due to its strategic positioning.
"It's on the Adelaide to Darwin rail corridor, which is brilliant for our logistics given the enormous amount of material we'll have to transport to the site," Griffin explained. "It's a bit of a balancing act too, because it's far south enough to get away from the main patch affected by the wet season, so it's a steady solar resource throughout the year. There's plenty of sun and not many clouds."
Upon successful completion, the solar farm will supply power to the Northern Territory, where some remote communities currently rely on electricity from diesel generators. This is both expensive and harmful to the environment. The $20 billion project is also expected to generate about 1,500 jobs directly and about 10,000 jobs indirectly during its construction, plus 350 permanent jobs.
The new solar power plant will help Australia in its efforts to cut down greenhouse gas emissions. Currently, the country contributes about 1.4% of the total emissions globally.
INHABITAT