ASWAMA seeks indigenes' partnership to reduce plastic pollution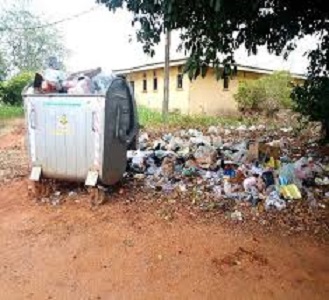 Anambra State Waste Management Agency, ASWAMA has called on the indigenes to partner it in a national campaign to reduce plastic pollution by removing five million plastic bottles from the nations environment in commemoration of 2020 World Clean Up Day.
The Managing Director of ASWAMA, Mr Amaechi Akorah who recently revealed this said that the State was joining the national campaign by picking two million of the five million plastics across the country.
Akorah said the campaign project was aimed at picking out plastics in all the gutters, water ways, canals and waste sites across the country and the event would be held nationally on Sept. 26.
He said the state government was embracing the five million plastic challenge initiative because it was in line with its environmental preservation goals to eliminate plastic wastes which contribute to blockage of drainage channels in the State.
"The festival targets to remove five million plastics but Anambra is determined to pick two million plastics off the streets, gutters and waterways across all communities in the state as part of its effort to have a safe environment.
"About 30 states have indicated interest in participating and Anambra is one,'' he said.
He explained that the five million plastic challenges was an initiative of the World Guinness Record and Humanity Nigeria, a group of young professionals, who have set a target to remove about five million plastic bottles from the Nigerian environment.
Akorah said it's expected that Guinness World Records would send observers to record every bottle of plastic eliminated from the gutters, roads and drains during the festival.
He urged the public to join the agency in the projects at their various communities as to achieve its goal of picking up two million plastics off the state come Sept. 26.
Akorah said that the agency through its sanitations outreach programme, which holds every two weeks in the state, had achieved a reasonable level of cleanliness across the communities of the state.
"We have been able to get the people to understand the principle of proper refuse disposal through the sanitisation outreach and the need to maintain a healthy environment," he said.
He said that the sanitation outreach introduced by the agency had made the people to be conscious of their environment adding that the monthly sanitation every last Saturday of the month was a plus to achieve its goal of clean environment.