Agric support programme targets 50,000 indirect beneficiaries in Kaduna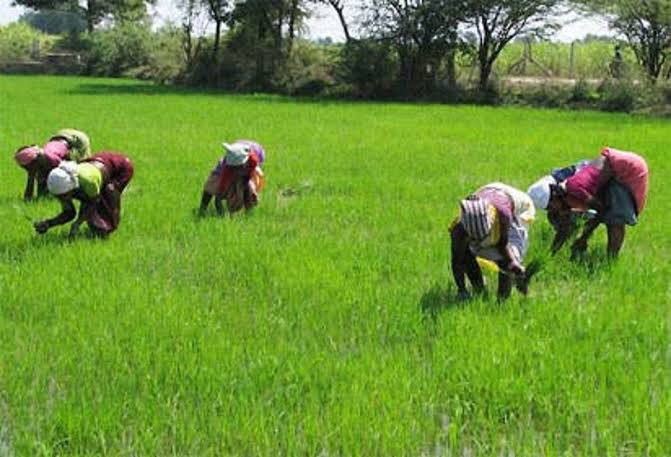 The Agro Processing, Productivity Enhancement and Livelihood Improvement Support (APPEALS) in Kaduna state says it will incorporate more cooperative societies within existing clusters.
It said this would effectively address the objective of achieving the target of 10,000 direct beneficiaries and 50,000 indirect beneficiaries of the project.
Dr Yahaya Aminu, Project Coordinator, APPEALS made this known during a supervision visit to Agri-business clusters supported by the project in Zaria on Saturday.
Aminu said the project was encouraging more cooperative societies to come up within an existing cluster to boost the concentration of farmers in a particular area.
The project coordinator explained that the concentration of farmers within a cluster would enable the project to support the farmers with infrastructure such as roads, aggregation centers and other facilities.
"We have seen that the farmers are committed; they have interest and they are also anticipating very high yield. Many farmers who used to harvest one and a half tons are now anticipating four to five tons.
"We have also seen their challenges which is associated with infestation by weeds and pests that are difficult to control; we have also seen that they need more training and capacity building.
"We are going to continue with the training and capacity building to ensure that they maximize the benefits of the project and also ensure that the benefits of APPEALS project extends to indirect beneficiaries,'' Aminu said.
He said the project would soon commence training for the farmers on how to enhance record keeping.
Earlier, Hajiya Halima Lawal, the Kaduna state Commissioner for Agriculture and Rural Development, described the exercise as very encouraging.
Lawal said: "we went round a couple of farms in Zaria Local Government. We also visited a cluster and six cooperatives. Majority of the farms are doing very well.
"They got assistance in terms of seeds, fertilizers, good agricultural practices. We also saw that the farmers took all the advice and we hope the yield will double,'' she said.
According to her, the Project is doing well in Kaduna state when compared to other states.
The project has distributed farm inputs to many farmers' cooperatives in Biye Cluster, Giwa Local Government and Yaskwake Cluster in Zaria Local Government.
The intervention farm inputs include fertilisers, improved seeds and herbicides.
The APPEALS project is a World Bank supported initiative with the mandate of Kaduna State Government to support the farmers from production, processing and marketing.