Afreximbank joins AFD to boost climate change investment in Nigeria, other African nations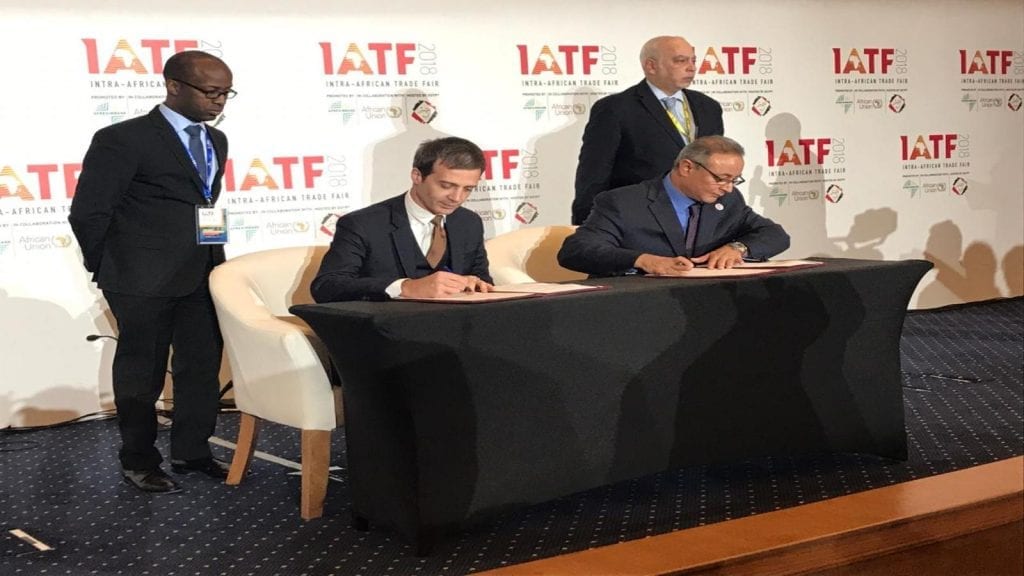 The African Export-Import Bank has joined Agence Française de Développement to scale up finance for climate change initiatives in Nigeria and other African countries.
They made this pledge at a virtual event hosted by the President and Chairman of Afreximbank, Professor Benedict Oramah, and Chief Executive Officer of Agence Française de Dévelopement and Chairman of the International Development Finance Club, Rémy Rioux.
The two organisations described the commitment as part of their shared effort to foster sustainable development as the continent recovers from the COVID-19 pandemic.
Participants discussed the leading role of Public Development Banks in greening the financial system in Africa and the importance of partnerships between PDBs to scale up sustainable development investments.
Read also: Measles deaths rose globally by 50% from 2016 to 2019 – WHO, CDC
They enlightened participants on the opportunities and challenges associated with aligning economic development and climate finance to strengthen sustainability and resilience across Africa.
The attendees agreed that the creation of the African Continental Free Trade Agreement would help nations across the continent deliver long-term sustainability, development, and security, which would be boosted by cross-sector collaboration, financial partnerships and the promotion of trade.
Speaking at the event, Oramah said though Africa contributed less than four per cent of global CO2 emissions, it remained the most vulnerable region to the adverse effects of climate change.
He noted that droughts and floods had increased in frequency over the last two decades and could undermine the continent's economic progress.
Oramah said, "Climate mitigation and adaptation projects are often inhibited by the inconsistent accessibility of funding – caused by a lack of clear policies and regulatory frameworks on climate change.
"Too much bureaucracy, as well as a lack of clarity, are holding us back when progress is vital. For Africa to fulfil its ambitious economic aspirations, African governments, development institutions and the international community must work in concert."
He said the economic progress of Africa need not be slowed by climate action, adding that the achievement of the United Nations' Sustainable Development Goals could spur African economies and encourage the best of entrepreneurship and collaboration.
"We welcome this opportunity and wish to affirm our strong support for climate initiatives. There can be no better partner than AFD, which has the skills and commitment to drive the change we need," Oramah said.
Rioux described the partnership between Afreximbank and AFD, built over the past five years, as a shining example of effective coordination of Public Development Banks based on shared objectives.
He said the two organisations were supporting the development of African economies and mainstreaming the fight against climate into their financial activities.
"As we face the COVID-19, I am convinced that the 450 PDBs that operate around the world, including 95 across Africa, at sub-national, national, regional, international and multilateral levels, could further contribute to scaling-up climate finance for sustainable development," he added.