Activists bemoan impact of cash crunch on environment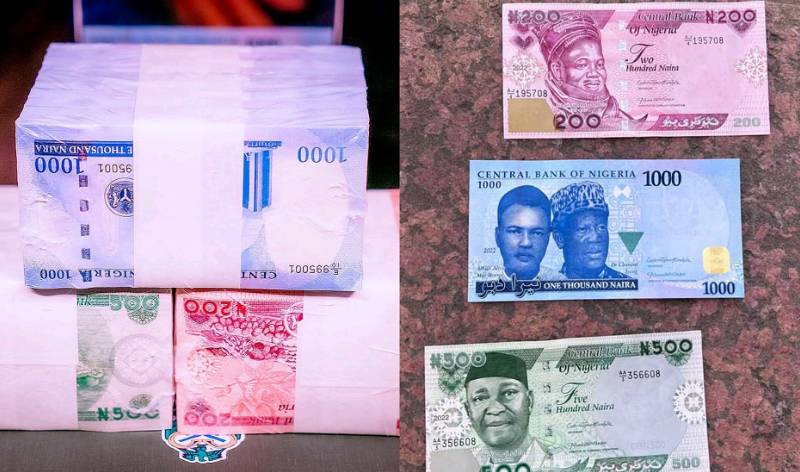 Environmentalists have expressed deep concern on the prevailing scarcity of cash in the country as it takes toll on the environment.
An environmental activist, Seun Bode, CEO, Trashusers service, has expressed concern that the situation is affecting the environment negatively as it keeps demotivating a lot of people who are making efforts in the recycling business.
"The cash problem is really affecting us. We have problem with the people who bring plastics for us and we pay them. The majority of them want cash instead of transfer, and because we cannot get enough cash to go round, they are not motivated to pick the plastics anymore because they feel they won't get paid since they don't want transfer.
"For instance, someone that brings like 100kg daily will bring 50kg or less and not even regular and when you ask, they say even though they bring, they won't be paid. This is particularly the situation with the elderly women who strive to get used plastics off the environment because they say they don't have bank accounts. So they're not motivated to continue. Definitely the plastics will remain in the environment and its menace will continue."
Another environmentalist, the founder of Greenminds initiative, Oluseye Illusanmi, who is advocating for a cleaner environment, has also raised the concern that people are no longer motivated to follow the course.
"As a young initiative, we usually contribute to our activities and outings, but now our members are complaining there is no money. It is affecting our advocacy programmes.
"The situation is not impacting the environment positively. People are hungry, no one wants to listen to ' take care of the environment'". He said.
On whether the situation has indeed curbed people's spending, Illusanmi stated that people were still spending as usual because they paid through their ATM cards or simply make transfer.
"People are even buying more than what they actually need because they cannot transfer too little money, which is harming the environment the more. For instance, my mum sells soft drinks and people come and do transfer to buy goods. When someone buys a drink of 200 naira, he feels it's too little to transfer and then decides to buy five so that he can transfer 1000 naira. I know of someone that buys one bottled water whenever he needs, but now, he buys the pack and does transfer. So the situation has apparently forced him to stick to bottled water, because he does not want to transfer 300 naira.
"It has even gone beyond what we expected. It's really creating more havoc, the circular economy term is actually disrupted because people are buying what they don't really need.
"Another instance is the sachet water that used to be rampant and even decompose faster than plastic. It has drastically reduced in sale because of the amount and there's no cash to buy them. One cannot possibly transfer 20 naira or 50 naira to buy pure water from street hawkers, so people are buying more of the bottled water when outdoor," Illusanmi said.
He also raised the concern that people had also reduced going out because of low cash for transportation which invariably means more domestic wastes would be piling at home and the environment.
The cash crunch currently experienced in the country has effectively forced many Nigerians to be mindful of their daily spending. Indeed for most Nigerians, daily needs are now prioritized and only the most important is purchased.
While it is quite depressing seeing the many sad faces in the environment and on ATM queues in the last few weeks desperately sourcing for cash, some environmentalists see it as a positive development for the environment.
Mohammed Idris, an environmentalist from the University of Lagos, who spoke to Naturenews described the CBN policy responsible for the cash crunch as a good initiative which would help sanitise the environment.
"When too much money circulates in the environment, there will be inflation and the money will have no value. The cash crunch is bringing sanity to the environment; it is making people have brains.
"Before now, Lagosians will hold frivolous parties every weekend, spending here and there, wasting resources; but now, everything has reduced because there's difference between cash at hand and cash in the bank. In this cashless economy, you can't throw a party of one million naira. People have no choice but to be prudent now." He said.
Idris expressed the view that the environment in no time would witness significant reduction in roadside wastes as people would be forced to reduce their patronage of plastic drinks and other snacks, especially on the highways, because of lack of cash.