4,418 farmers to benefit from Nigeria CARES agric. project in Edo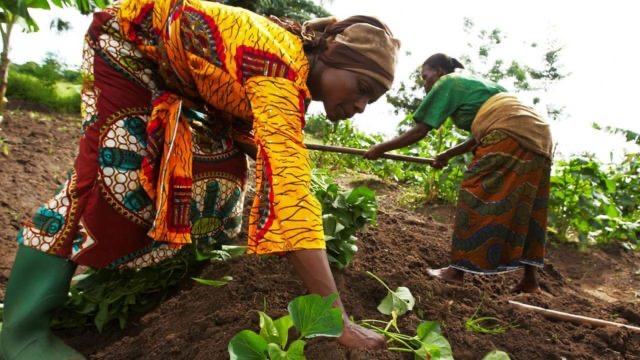 No fewer than 4,418 vulnerable household farmers have been selected to benefit from the Nigeria COVID-19 Action Recovery and Economic Stimulus (Nigeria CARES) agriculture project in Edo.
Mr Edward Izevbigie, state project coordinator said that the project will be funded by the World Bank with the support of the state government.
Izevbigie said the project is targeted at protecting the livelihoods and food security of the poor and vulnerable farmers in Nigeria, adding that the 36 states and Federal Capital Territory are beneficiaries.
He said vulnerable farmers will benefit from inputs such as fertilisers, seeds, cuttings, herbicides, day old chicks, and other agricultural inputs.
Izevbigie noted that about 60 wet markets will be rehabilitated across the three senatorial districts in the state for over 87,574 buyers, sellers and processors.
"The summary of activities under the project includes distribution of improved seeds and fertiliser to about 3,418 farmers and farmers' groups.
"Distribution of livestock inputs, catfish inclusive to 1,000 farmers and farmers' groups.
"Provision of extension services to 4,418 selected vulnerable farmers and farmers' groups.
"Provision of mechanisation services to 2,920 farmers in clusters, rehabilitation/improvement of existing tertiary irrigation canals to enable farmers plant all year round.
"2,259 farmers are expected to benefit from 1,258 hectares of incremental land available for cultivation.
"A total of 105.6 km of road are envisaged for rehabilitation and would ease inputs and produce movement for over 1,247 farmers," he said.
Izevbigie said the state government has keyed into the project and is at the verge of mainstreaming into Nigeria CARES adding that, it is a project for result.
"The project will address the adverse effects of the dreaded COVID-19 pandemic on the poor and vulnerable families in the state.
"It was also envisaged by the World Bank that food security and the livelihoods of these vulnerable households from 2020 to 2022 are under threat.
"Hence, the project is to mitigate against the adverse effects of this threat," he said.
Izevbigie explained that the project is targeted at all the agricultural value chain such as production, distribution, processing and marketing.
"The project will be inaugurated and open for disbursement in January 2021. For now we are at the preparatory stage," he said.
Izevbigie said that sensitisation and profiling of farmers are currently going on in the 18 local government areas of the state.