Yemi Cardoso: From Modest Roots to CBN's Top Spot – A Financial Tale of Triumph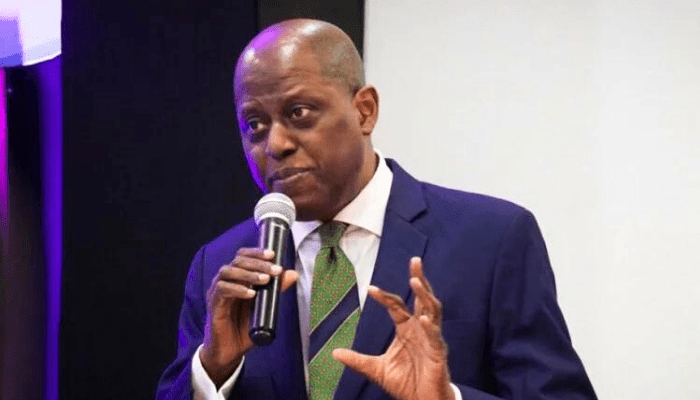 By Faridat Salifu
Yemi Cardoso's appointment as the Governor of the Central Bank of Nigeria (CBN) brings a remarkable story of determination and financial expertise to the forefront.
Yemi Cardoso, the recently appointed Governor of the Central Bank of Nigeria (CBN), has a journey that reads like a script from better to best In a movie. Born into a modest family, his early life offered no hint of the financial powerhouse he would eventually become.
However, his unwavering commitment to education and an innate passion for finance paved the way for a remarkable ascent in his career.
Cardoso's professional journey includes a stellar career with renowned financial institutions, including Citibank, Chase, and Citizens International Bank.
His time at Citibank was particularly notable, where he swiftly climbed the corporate ladder, thanks to his profound understanding of banking intricacies and strategic planning skills. This journey culminated in his appointment as Vice President.
Yet, Yemi Cardoso's ambition knew no bounds. He co-founded Citizens International Bank, where he served as an Executive Director, playing a pivotal role in the bank's success during his eight-year tenure.
However, Cardoso's impact extended beyond the corporate world. He responded to the call of public service by becoming Lagos State's first Commissioner for Economic Planning and Budget.
Under his visionary leadership, Lagos underwent a significant financial reform, establishing robust independent tax revenues that forever changed the state's fiscal landscape.
Moreover, Yemi Cardoso's influence transcended national borders. He served as a key consultant and policy expert, collaborating with global development giants such as the World Bank, UN Habitat, and the Bill and Melinda Gates Foundation.
His expertise played a crucial role in shaping policies and development strategies, earning him recognition on international platforms.
Despite receiving numerous accolades, including an honorary Doctorate Degree from his alma mater, Aston University, and the Global Distinguished Alumni award from Citibank, Yemi Cardoso remains deeply rooted in his beginnings.
His Master's in Public Administration from Harvard Kennedy School, where he was celebrated as a Mason Fellow, underscores his commitment to public service and excellence.
As Nigeria stands on the brink of a new financial era, Yemi Cardoso's appointment as CBN Governor is more than a political move; it's a statement of Nigeria's readiness to blend global financial strategies with homegrown expertise. With Cardoso at the helm, the future of Nigeria's financial landscape holds tremendous promise.