WHD 2023: Transforming Waste into Wealth for Sustainable Urbanization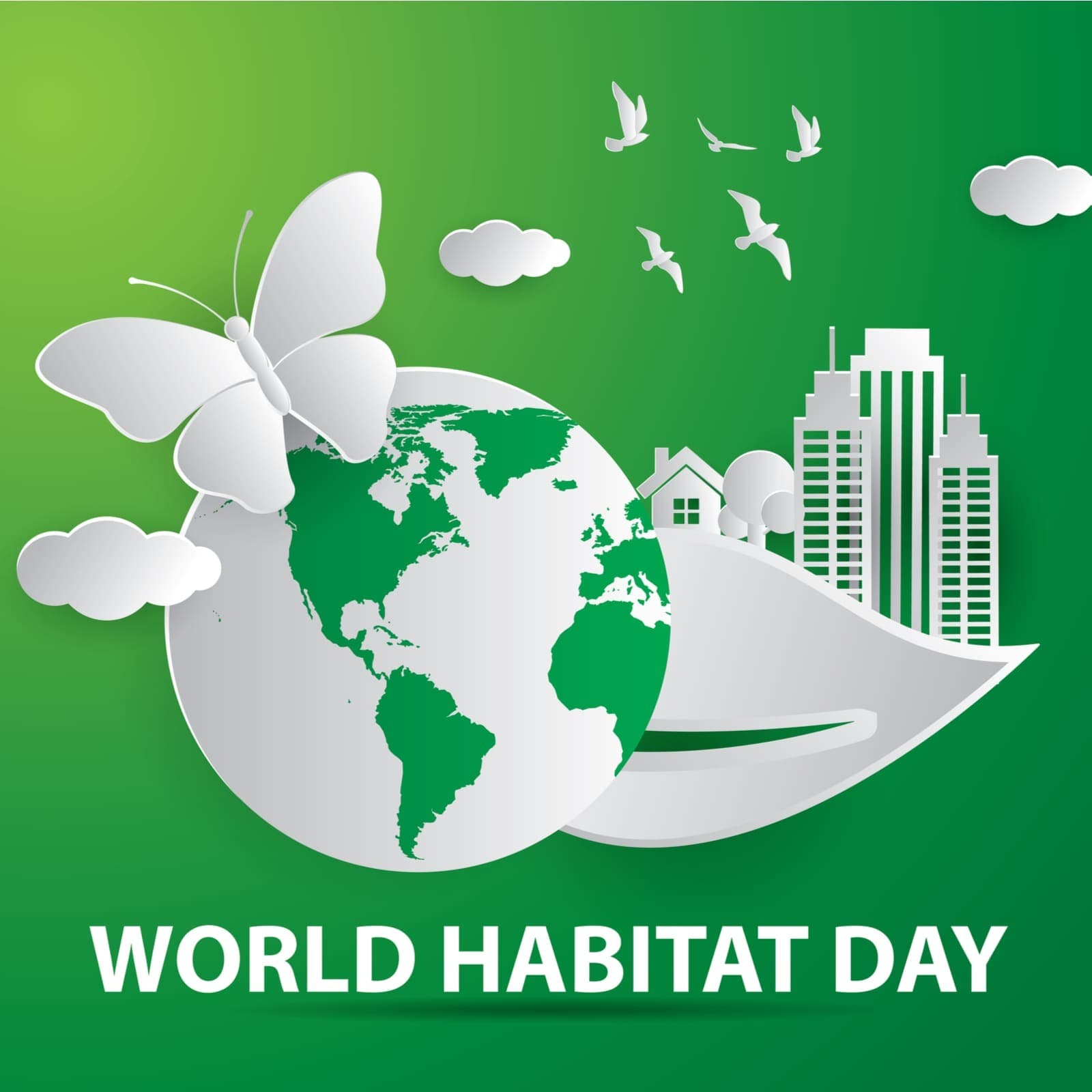 By Faridat Salifu
On October 2, 2023, World Habitat Day took center stage, shining a spotlight on critical issues surrounding human habitats and urbanization.
This annual observance provides a platform to raise awareness and address pressing challenges, with a particular emphasis on the transformative potential of innovative waste management solutions.
World Habitat Day encompasses several key objectives:
• Promoting Sustainable Urban Development: At its core, this day underscores the vital importance of sustainable urbanization. It encourages cities and communities to prioritize environmental sustainability, social inclusivity, and economic viability in their development approaches.
• Highlighting Housing Challenges: The global housing crisis is a key issue brought into focus. Millions of people worldwide face inadequate housing, homelessness, and slum conditions. World Habitat Day advocates for adequate and affordable housing for all.
• Raising Environmental Awareness: The observance tackles the environmental consequences of rapid urbanization, including pollution, waste management, and the ecological impact of growing cities. It emphasizes the need for eco-friendly urban development practices.
• Fostering Inclusivity: World Habitat Day champions inclusive cities, where all residents, regardless of their background or income, have access to essential services, infrastructure, and opportunities.
• Encouraging Public Engagement: A critical aspect of this day is the call to action for individuals, communities, organizations, and governments to actively engage in discussions and initiatives aimed at improving living conditions in urban areas.
• Supporting the Sustainable Development Goals (SDGs): The observance aligns closely with the United Nations' Sustainable Development Goals, particularly Goal 11, which aims to make cities inclusive, safe, resilient, and sustainable.
This year, World Habitat Day also focused on innovative waste management solutions, presenting a significant opportunity to turn waste into wealth. Waste poses substantial challenges, affecting public health, the environment, and climate.
However, contemporary innovation and technology offer cost-effective alternatives that can transform waste into a valuable resource, benefiting cities and communities.
UN Secretary-General António Guterres emphasized the need to reduce waste production while recognizing its potential as a reusable and recyclable resource, including for energy generation. This shift in perspective was central to this year's theme.
In alignment with this theme, UN-Habitat unveiled the "Waste Wise Cities" campaign. This initiative addresses the growing challenges associated with solid waste management.
Cities worldwide are encouraged to commit to a set of principles outlined in the campaign, covering comprehensive waste assessments, improved collection systems, environmental safety, and waste-to-energy projects.
Recognizing that waste management often strains city budgets without sufficient financing, the campaign highlighted the promise of "frontier technologies" to provide cost-effective solutions.
Examples include automation and artificial intelligence for streamlining recyclable sorting processes, smart packaging equipped with sensors to reduce food wastage, and groundbreaking technologies that convert organic waste into valuable renewable energy and compost.
These technologies not only offer environmental benefits but also present opportunities for developing nations to leapfrog older cities by adopting the latest and most efficient solutions.
Effective utilization of these tools can lead to well-planned and intelligently managed cities, fostering inclusive growth and environmentally sustainable practices.
The potential benefits of frontier technologies for developing countries were detailed in the UN's 2018 World Economic and Social Survey.
The report concluded that these technologies have the potential to significantly contribute to achieving the Sustainable Development Goals (SDGs) and addressing global climate change.
However, it stressed the critical need for appropriate and effective policies to accompany the widespread adoption of these tools.
World Habitat Day's focus on waste management reinforces the idea that waste can indeed be transformed into wealth, offering a brighter and more sustainable future for all.
It serves as a powerful reminder of the importance of sustainable urban development and the role that innovative solutions play in creating thriving, inclusive, and eco-friendly cities.