Uganda Proffers Solution To Threats Posed By Climate Change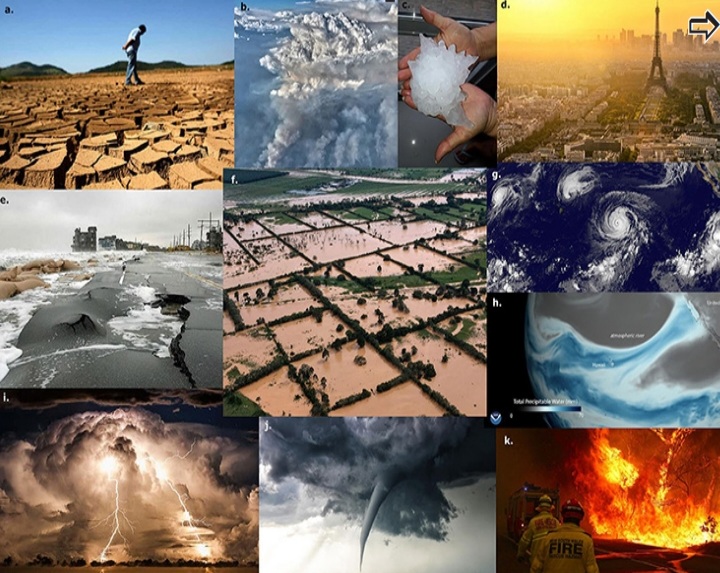 By Grace Samuel
Eastern Uganda has commissioned a study on the threat that climate change poses around rural and poorest communities in the country.
The study is also to cover not just the threat that climate change poses to people in the world's poorest communities, but also a potential solution.
The red slopes on Mount Elgon Uganda are home to growing coffee and vegetables on small plots cleared from the forest.
However, as climate change result in more rains annually, the deforested areas have become increasingly prone to deadly mudslides.
The Ugandan government previous steps to move people out of harm's way only recorded limited success.
However, the American non-profit gave an aid group known for its research-driven approach, to check whether it is possible to give a more effective solution to the people or just give them some cash grant.
Reports say most persons living in Mount Elgon haven't accepted the government offers yet to re-settle them.
But it has been discovered that people are desperate to leave despite the government offers to re-settle them.
Wasika Mubarak, explained his experience in 2018 when he was standing outside his house, saying a very terrible mudslide happened.
"Right on the mountain, there are cracks on the ground and that is how we have been living in great fear that at any time another landslide could happen and that can end our lives.
"During the last experience we had in 2018, I saw a great wave of water rushing down the mountain. It was picking up giant boulders. Swallowing houses, " he said in Lumabasa language.
Mubarak also narrated that he ran screaming to his wife, who was cooking with their two sons, then age 6 and 5. He lamented that he almost lost one of his sons to flood waters
"It took us two hours to reach my son. He had been hit with a rock and was bleeding from the head," he said.
The boy was recovered. But for Mubarak, what happened in the years that followed has been scary.
The Give Directly's Global Research Director, Miriam Laker-Oketta gives the example of a government that plan to develope after a mudslide in 2010 that killed more than 300 people. Officials bought agricultural land in an alternative location for people to move to.
She suggested that the people should be moved to a place that is not yet overpopulated and be given larger pieces of land than they had.
Also, Laker-Oketta, said: "Let's take steps to see if the approach can also help people protect themselves from climate change, specifically by trying it out with the residents of Mount Elgon.