Tanzania Tourist Board commits to 5 million tourists by 2025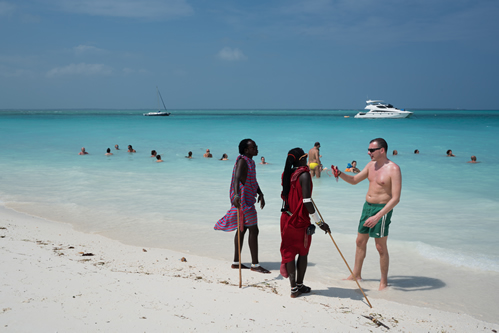 The Tanzania Tourist Board (TTB) has reiterated its commitment to achieving a target of five million international tourist arrivals by 2025.
Damasi Mfugale, the newly appointed managing director of TTB, who led the Board to participate in this year's Meetings Africa in Johannesburg, made the commitment in a recent interview with the media at the event.
Sharing his alignment with Samia Suluhu Hassan, President of Tanzania's target for driving up the country's tourism numbers in 2025, Damasi Mfugale, said,
"You might be aware that the president has announced that we are supposed to reach 5 million tourists by 2025. So, you could see the pressure behind it; so, that is my initial KPI.
"Obviously, after you have done that, you are expected to boost the government coffers in terms of taxation, the well-being of the people, and employment. So those are my KPIs."
Apart from increasing tourist numbers, he noted that his focus goes beyond tourism marketing and promotion to include developing existing and new products for the sector.
Mfugale is also going out of his way to boost the MICE sector, which he noted offets opportunity to diversify Tanzania's tourism product.
"MICE is a very emerging tourism product, and we also want to make sure it becomes an alternative tourism product for the country. Because as you know, we are famous for nature-based tourism, and we also want to grow MICE in terms of bringing meetings into Tanzania.
Our focus is not only to bring it in, but also develop the infrastructure which goes hand in hand with the MICE to successfully facilitate those kinds of meetings," he said.
It would be recalled that in early February this year, Samia Suluhu Hassan, president of Tanzania, announced Mfugale, who was then head of Hospitality Association of Tanzania, as the new head of the TTB, replacing Felix John, who had been the acting MD since 2021.
Mfugale has a Master's in Arts (MA) in International Hospitality and Tourism Management from International Management Institute (IMI) Switzerland. He is a consultant for the African Chapter of EBI International Consulting Group in Canada.
Possessing extensive professional local and international networks supported by outstanding qualifications in building and managing business partnerships, Mfugale helped organisations to relate better to the industry stakeholders.