Stakeholders Call for Rejection of Geoengineering Solution to Climate Change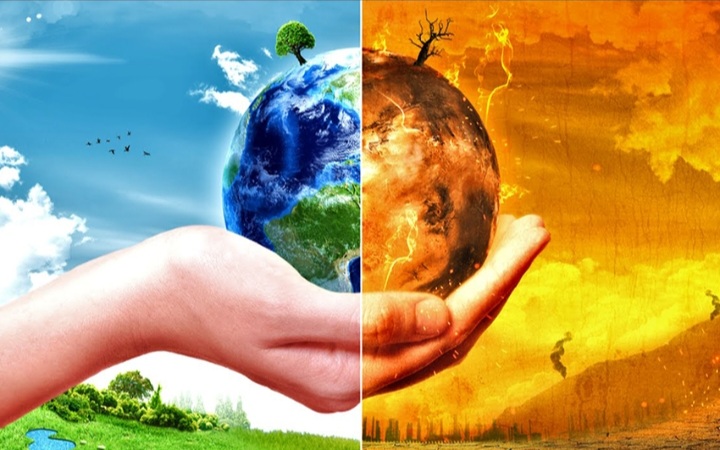 By Yemi Olakitan
In an effort to shield local populations from the negative consequences of climate change, Friends of the Earth Africa, Environmental Rights Action, and Friends of the Earth Nigeria (ERA/FoEN) have urged African governments to reject geoengineering technology in all of its manifestations.
Maimoni Mariere Ubrei-Joe, a climate justice campaigner with ERA/FoEN and Friends of the Earth Africa, made the call at the COP28 summit, claiming that one of the numerous fallacious ideas put forth to obstruct the path to a decent energy transition is climate geoengineering.
Large-scale plans to modify the earth's atmosphere, soils, and oceans in an effort to temporarily lessen the consequences of climate change are known as geoengineering.
Ubrei-Joe noted that certain geoengineering methods, including Solar Radiation Management (SRM), aim to modify the quantity of sunlight that reaches the earth's surface and may result in climate variations across different regions.
The local communities that depend on a stable and predictable climate for farming, water availability, and livelihoods may suffer as a result of changes in precipitation patterns, temperature extremes, and agricultural production. Altering cloud patterns or adding particles that reflect light into the sky could have unexpected effects on nearby ecosystems.
Variations in temperature and sunshine levels have the potential to upset ecosystems, which could result in changes to migratory patterns, species composition, and even the extinction of some species.
Ubrei-Joe went on to say that Carbon Dioxide Removal—a term used to describe the widespread application of methods like afforestation or the creation of artificial forests—has the potential to uproot native communities and push them into indigenous territories, as well as to interfere with their customs of using the land and making a living.
"Some CDR techniques, like ocean fertilisation, may pose environmental risks," she continued. For example, adding iron pellets to the water to encourage plankton blooms might change marine ecosystems, influencing fish populations and possibly upsetting coastal communities or local fishing businesses that rely on marine resources.
Additionally, Chima Williams, the Executive Director of ERA/FoEN, outlined some of the ways that geoengineering may violate human rights.
He urged a reduction in greenhouse gas emissions, arguing that this is the most secure means of protecting the planet from the damaging effects of climate change.
This is an objective that all sectors of the economy must unwaveringly work toward.
Experts devise plans to address the issues of climate change and sustainable development.
The UN last week published a ground-breaking report that detailed the activities that governments should take to address the climate and sustainable development crises in order to maximize the impact of policies and initiatives. The study was written by a panel of independent experts.
One of the 33 schools in Nigeria competing for $100,000 Prize for Zayed Sustainability
Three schools from Sub-Saharan Africa, USAP Community School in Zimbabwe, Lighthouse Primary and Secondary School in Mauritius, and Gwani Ibrahim Dan Hajja Academy in Nigeria, are finalists in project-based