Stakeholders Call for Collaborative Action in Bridging Climate Financing Gap for Nigeria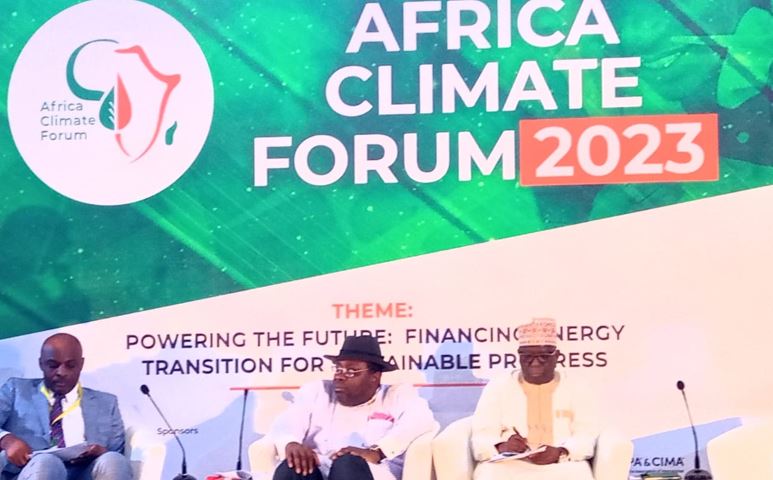 By Fatima Saka
A resounding call for unity has emerged from stakeholders, urging the Nigerian federal government to work in concert to secure climate financing and tackle the financial deficits in the renewable energy sector.
This rallying cry took place on recently during the inaugural Africa Climate Forum 2023, a two-day event held in Abuja under the compelling theme, 'Powering the Future: Financing Energy Transition for Sustainable Progress.'
One of the forum's most striking revelations was the fact that, of the $3 trillion invested in renewable energy globally over the past decade, a mere 2%, totaling $60 billion, found its way into Africa's renewable energy sector. This glaring disparity is all the more significant considering Africa's abundant renewable energy resources, which account for 40% of the world's total.
In his opening remarks, Dr. George Nwangwu, Director General of the Global Centre for Law, Business, and Economy, and the visionary behind the forum, expressed profound concern over the repercussions of unreliable power in Nigeria. He emphasized that this issue places a considerable constraint on both private citizens and businesses, leading to annual economic losses estimated at a staggering $26.2 billion, equivalent to 2% of the nation's GDP.
Dr. Nwangwu also highlighted the urgency of addressing energy-related challenges in Africa, home to a substantial portion of the world's impoverished population. In sub-Saharan Africa, a staggering 600 million people, constituting 53% of the region's population, live without access to electricity. This grim reality is compounded by the fact that approximately 890 million people in the area rely on traditional fuels for cooking, with women disproportionately affected.
To meet its energy transition needs, Africa is projected to require about USD 200 billion annually. This presents a considerable financial challenge, particularly when compared to more developed regions. Dr. Nwangwu underscored the necessity for Africa to secure the financing required to fulfill its global commitments. He also stressed the significance of private capital and the need to explore avenues to make large green infrastructure projects in Africa more cost-effective.
Hon. Henry Seriake Dickson, the Senate Committee Chairman on Climate Change and the keynote speaker, reinforced the importance of synergy among all stakeholders. He called for a collective effort to pool available resources and attract the much-needed financing for the renewable energy sector. Hon. Dickson reassured the audience that the legislative arm of government stands ready to provide necessary support to fortify the legal framework, encouraging investments in renewable energy.
The forum saw a diverse assembly of participants, including representatives from the Ministry of State Environment, the Director General of the National Council on Climate Change, diplomats from various African countries and international bodies, and other key stakeholders. It served as a vital platform to address the pressing need for climate financing and sustainable energy solutions in Nigeria and across the African continent.