Open defecation: NESREA, others move to ensure Nigeria's beaches are clean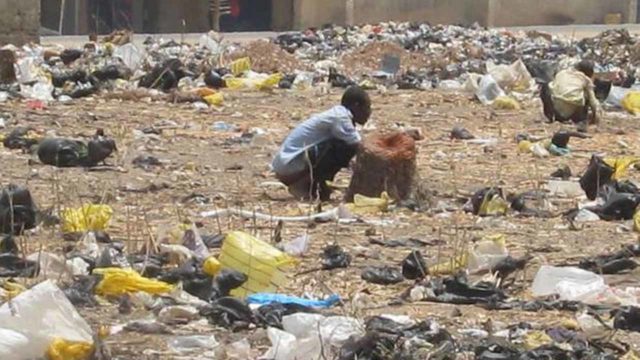 The National Environmental Standards and Regulations Enforcement Agency (NESREA) has stepped up efforts to ensure that Nigeria's beaches are clean as well as the sustainability of the environment.
The Director – General of NESREA, Prof. Aliyu Jauro, stated this at a news conference organised by the agency in collaboration with the Centre for Culture and Environment Promotion (CCEP),on Wednesday in Abuja.
The News Agency of Nigeria (NAN) reports that the event was tagged "Operation Clean Our Beaches (OCOB) campaign" project.
He said that the event was remarkable as the agency was determined to ensure that sustainability returns to the country's environment.
"The Nigerian beaches are great assets to the nation and form the destination for recreation and tourism. However, where they are not regulated, they become a conducive place for negative vices.
"While it also serves the purpose of tourism, and entertainment among others, entrepreneurs make their income from sales of their goods and products at the beach," he said.
Jauro said that various brands of soft drinks and other kinds of drinks sold at the beach come in plastic bottles and have become explosive.
He said that plastic production and consumption were expected to increase globally, and in Africa in the coming decades if no adequate action was taken.
"Nigeria accounts for 17 per cent of the total plastic consumption in Africa and is the second largest plastic importer in the continent.
"A large percentage of these plastics are used in food and drinks packaging which people take along to beaches for relaxation.
"These wastes are disposed of on the beaches which eventually end up in the ocean thereby threatening biodiversity," he said.
He also raised the concern over drug and substance abuse at the beaches, saying this was majorly the result of poor educational outcomes due to absenteeism, drop out among others.
Jauro said another challenge at the beach was open defecation which is the practice of defecating or disposing of human faces outside, in places such as in the fields , streets, gutters among others.
He said the (OCOB) campaign aimed to stop the pollution of the beaches in Nigeria.
In a remark, the President CCEP, Dr Patrick Okpah, said that the OCOB project was designed to positively impact on the Sustainable Development Goals (SDPs).
He said that ensuring Nigerian's Beaches are Clean ( free from open defection) and drug- free would help attract more tourists, as well as both local and foreign investors.
"This will lead to increased Gross Domestic Growth (GDP), and Job Creation for Nigerian citizens and other residents," he said.
Okpa said that a special feature of OCOB project called the Nigerian Environment Awards (NEA), would hold in Nigeria on March 23, 2024 with the theme " Environment for Life.