Ogun Trains Local Mechanics on CNG Conversion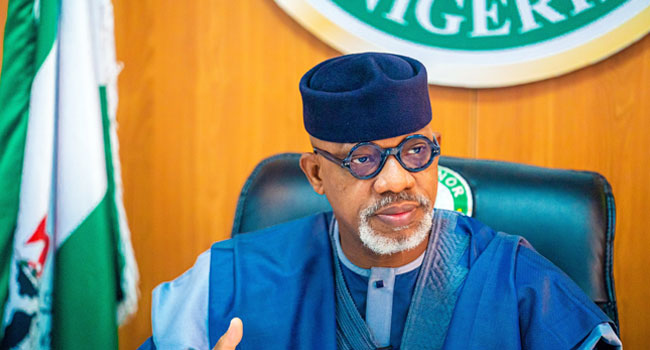 By Yemi Olakitan
The Ogun State Government has started knowledge transfer by teaching local mechanics on the engineering solutions needed for the conversion, having taken into consiFeration a sustainability plan that revolves around the conversion of fuel-consuming vehicles to CNG-powered ones.
Recall that as part of the Dapo Abiodun-led Government's e-mobility and gas mobility program, the State Government had previously brought a team of Indian engineers into the nation to convert fuel-consuming vehicles to CNG-enabled ones in advance of the introduction of CNG-enabled vehicles in the State.
Similar to this, the State Government and Spiro reached a technical agreement for the manufacture and distribution of electric motorbikes and three-wheelers as part of efforts to improve the State's transportation system's affordability, safety, and environmental friendliness.
As a result, the Indian mechatronics engineers and the Spiro technical team have been tasked with instructing the local mechanics on the engineering solutions needed for the conversion of fuel-powered vehicles to CNG-powered ones, as well as the manufacturing and maintenance of electric motorcycles and three-wheelers.
Governor Dapo Abiodun said that the introduction of CNG-powered vehicles and the transfer of knowledge to local mechanics was unprecedented in Nigerian history during the unveiling and presentation of the first set of CNG-powered buses for intra- and intercity travel on Monday in Abeokuta, the capital of Ogun State.
"We developed our Ogun State Energy Transition Policy about a year ago with a planned and proactive approach, and today we are starting to put it into practice by introducing our e-mobility for motorcycles and tricycles, as well as CNG-fueled mass transit buses. In our beloved State, these are more effective, affordable, eco-friendly, and sustainable modes of transportation.
"This effort, which deployed alternate means of operating our public transportation with economic effectiveness and environmental friendliness, clearly predicted the deregulation of the downstream industry and the withdrawal of gasoline subsidies. This became necessary in light of the pressing need to both reduce the effects of climate change, which is a genuine phenomenon brought on by the use of fossil fuels (diesel and gasoline), and to produce a cleaner environment.
"As your governor, let me say how happy I am that we can now start putting this noble proposal into action. We have once again achieved the rare distinction of being the first State in the nation to accomplish this.
"With Spiro, a business that has effectively expanded throughout the sub-region, we have yet another successful public-private partnership. Our local mechanics have received training from them and are actively participating in conversion engineering. We plan to establish conversion stations in each of the three senatorial districts.
"This will enable us to start quickly converting commercial public mass transit vehicles, including buses and autos.
"In addition to bringing down the cost of transportation for products and services to levels below those before deregulation, he stated that this will, in particular, give our thousands of technicians and mechanics access to training and employment prospects."
Earlier, the introduction of CNG-powered buses was hailed as a welcome development by workers and commuters in the State, who would pay cheaper transport fares, making lives easier. Akeem Lasisi, the State Chairman of the Trade Union Congress (TUC), spoke on behalf of all workers in the State.
Yemisi Abass, the Ogun State government's Iyaloja General, or Head of Market Women, praised the introduction of CNG-powered buses, stating that lower transportation costs within and between the state would result in lower prices for goods and services, lowering living expenses and raising people's standards of living.