'North Star' of COP28 will be 1.5°C Paris Agreement goal – Al Jaber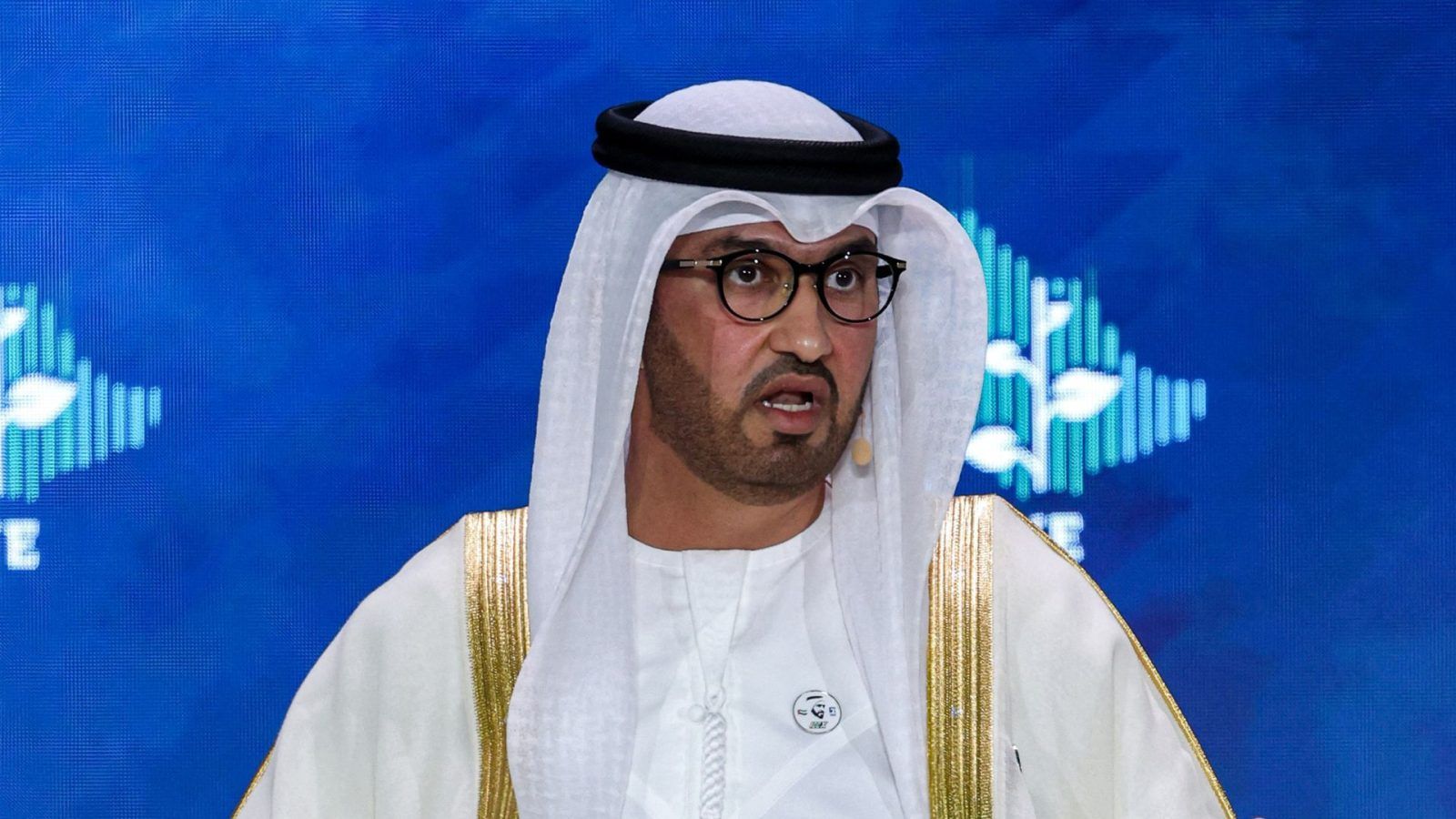 The UAE has said it will be guided by a "deep sense of urgency" to hold the world to its promise of limiting global temperatures to no higher than 1.5°C above pre-industrial levels, when it hosts UN climate talks in November.
Dr Sultan Al Jaber, Cop28 President-designate and UAE special envoy on climate change, told the Climate Future Week conference in Dubai on Saturday that breaching the crucial 1.5°C threshold would have far-reaching repercussions.
"We have decided that our comprehensive and holistic plan for Cop28 is to be centred around one thing, and that is the North Star," he said, referring to the star used by humans for navigation since ancient times.
"What is our North Star at Cop28? It is keeping 1.5°C within reach," he added, describing it as a call to action for the international community.
He urged nations to "stop finger-pointing", adding it is time to build bridges and innovate to keep climate objectives in place.
"Let's leave our differences aside. The climate challenge is a threat and it must be addressed by everyone," said Dr Al Jaber, who is also the UAE's Minister of Industry and Advanced Technology.
Under the 2015 Paris Agreement, countries committed to limit average global temperature increases to no higher than 1.5°C above pre-industrial levels.
The UN has said that meeting the 1.5°C target would prevent at least 10 million people globally from losing their homes to higher sea levels, and it would drastically reduce the numbers reeling from water shortages.
The Cop28 global climate talks will take place from November 30 to December in Dubai. The summit aims to take stock of progress since the Paris Agreement.
The UAE's Cop28 team has said it willl work to build consensus and set specific measures to bridge the gaps with a clear action plan.
Dr Al Jaber said the UAE leadership grasped the vital need for an energy transition to sustainable sources two decades ago.
"A phase-down of unabated fossil fuels is inevitable. In fact, it is essential," he said.
"Those who argue against that are not necessarily aware of the dynamics of the current energy system situation.
"And we have to accept that we must phase up all other sources of clean and this includes tripling renewable energy."
He spoke about the UAE's investments in expanding clean hydrogen supply and said there was need for the world to increase renewable energy capacity.
"When we called for tripling renewable energy earlier this year, everyone was telling me this is going to be mission impossible. And guess what, 85 per cent of the world economy supports this initiative," he said.
The Cop28 President-designate said he had the support of the G20, the EU and African Union to boost global renewable energy production.
"I am very pleased with the progress made thus far and that will be seen as a big win for Cop28 – the fact that we have got the world to unite on the target of tripling renewable energy," he said.
"It is not a small task."
Dr Al Jaber said the UAE team had visited researchers, indigenous people, non-government organisations, financiers, and the public sector around the world to better understand the climate change issues they faced.
He said this helped formulate the UAE's presidency's strategy for Cop28 to be a summit that would deliver results.
"We simply engaged and listened," Dr Al Jaber said.
"We met with everyone – NGOs, civil society, technologists, the private and public sector and indigenous people.
"And we continue to listen and engage."
Razan Al Mubarak, UN Climate Change high-level champion for Cop28, said it was important to remember that the world's most vulnerable bore the brunt of climate change.
She spoke of the need to champion the people who work on the front lines.
"It is time to put indigenous people, women and youth at the forefront of climate action and to design the climate solutions we need," said Ms Al Mubarak, who is also president of the International Union for Conservation of Nature.
She said people across all sectors, from nature conservationists to architects designing energy-efficient spaces and planners drawing up future transport models should adapt to the needs of a changed economy.
"Hosting Cop28 in the UAE is a signal for all of us to embrace this new economy in all of its facets," she said.