Nigeria's Rice Imports Projected to Surpass Anchor Borrowers Scheme Funding in 2023/24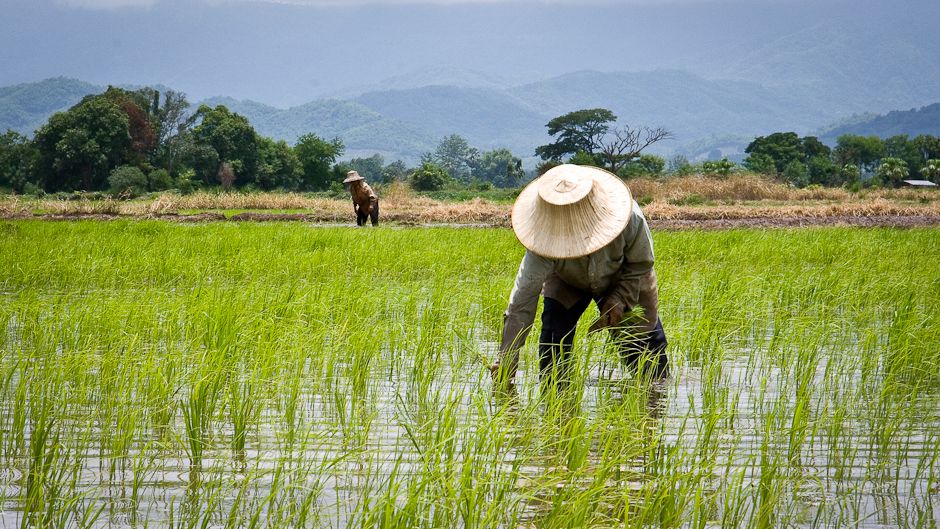 In its 2023 Grain Report, the United States Department of Agriculture (USDA) estimates that Nigeria's rice imports for the 2023/24 marketing year may surpass the cumulative N1.08 trillion spent under the Anchor Borrowers Program (ABP) in the past eight years.
The report predicts that Nigeria will import 2.3 million metric tons (MMT) of parboiled rice in 2024, a 10% increase from the projected 2.1 MMT for the current year. With a current price of $568 per ton, the total cost of rice imports in 2024 is expected to reach $1.31 billion.
Using an exchange rate of N900/$, this translates to N1.2 trillion, exceeding the total funding for the ABP by N100 billion.
The USDA report attributes this trend to insecurity in farming areas, high input prices, and inadequate mechanization, favoring rice imports over domestic production.
The Central Bank of Nigeria's (CBN) decision to lift the ban on 43 items, including rice, from access to foreign exchange in October is expected to further increase rice imports in 2024.
Analysts suggest that this move, driven by high preference for local parboiled rice and quality concerns, may contribute to the surge in importation.
Despite increased productivity and expanded mills in the last four years, the USDA report notes that the quality of most local rice varieties remains poor, leading consumers to prefer imported brands from Thailand, Vietnam, and India.
Nigerian rice millers are reportedly reducing production due to high operating costs, including diesel and paddy costs, a weakening Naira, and increasing smuggling of foreign brands through land borders.
The report highlights that while local rice is cheaper than imported rice, the difference in quality is not significant enough to compensate for the price margin.
Additionally, factors such as higher fertilizer prices, reduced access to farmlands in conflict-prone areas, and increased unrecorded rice imports contribute to a projected decrease in Nigeria's rice production to 8.1 MMT in 2024 from 8.5 MMT in 2023.
On a global scale, the USDA's Rice Outlook report projects Nigeria to be the leading rice importer in 2024, followed by Indonesia and Brazil. Weaker rice production is expected in Nigeria and seven other countries, with global rice production projected at a record 517.8 million tons (milled basis) in 2023/24.
The recent removal of foreign exchange restrictions by the CBN is expected to further encourage rice imports, although it has sparked mixed reactions among farmers.
While some support the move, believing it breaks the monopoly of local millers, others express concern about potential implications for the domestic rice industry.
As Nigeria navigates the dynamics of rice imports, the USDA report underscores the challenges and complexities facing the nation's rice sector, emphasizing the need for strategic measures to enhance local production and competitiveness.