Nigeria Undertakes Climate-Smart Agriculture in Ondo, Edo, Others to Increase Palm Oil Production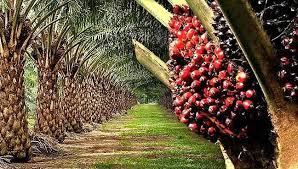 By Yemi Olakitan
The National Initiative for Sustainable and Climate-Smart Oil Palm Smallholder (NI-SCOPS) is planning how to use climate-smart agriculture to increase palm oil production in Nigeria. They are working with Solidaridad, IDH, and other partners.
On Thursday, November 16, 2023, in Abuja, the stakeholders convened for a workshop titled "Achieving an Economic and Social Ecological Resilient Palm Oil Sector: Context and Policy Direction."
The purpose of the policy conversation was to give interested parties a practical forum for discussing the adoption of smart agriculture techniques that are sustainable and climate-smart in the production of oil palm.
The workshop's objective, according to Mr. Eniola Fabusoro, Senior Program Manager, IDH, was to get the Federal Government to focus on increasing palm oil production through climate-smart agriculture.
According to Fabusoro, Nigeria is one of the biggest producers of palm oil in West Africa, with states like Kogi, Cross River, Akwa Ibom, Edo, and Ondo leading the way.
According to him, the states in Nigeria had the highest percentage of independent smallholders, accounting for 89% of the country's palm oil production.
Fabusoro said, producing palm oil sustainably entailed providing opportunity for smallholder farmers to become wealthy as well as climate-smart oil palm cultivation.
The National Institute for Research (NIFOR)'s most recent executive director, Dr. Celestine Ikuenobe, stated that although Nigeria could only produce 1.4 million tonnes of palm oil domestically, the country needed roughly 3 million tonnes annually.
According to Ikuenobe, the expanding population of over 200 million people relying on the same amount of land when the production used to be more than enough is the cause of the inadequate production of palm oil.
"Even though we produce more than we did previously, our population of over 200 million people still receives palm oil from roughly the same amount of land and growers," he stated.
According to him, there were less than 800,000 hectares under cultivation in Nigeria, 16.3 million hectares in Indonesia, and 65.6 million hectares in Malaysia.
The Oil Palm Grower Association of Nigeria (OPGAN) Secretary, Mr. George Ajabor, stated that in order to boost productivity, government and other cooperating agencies urgently needed to concentrate on farmer training.
According to him, raising production could result in deforestation; therefore, farmers must receive training in climate-smart agriculture in order to raise output without putting the environment in jeopardy.
He noted that one of the biggest problems facing smallholder farmers is money, and he pleaded with the government to provide them with the necessary resources.
The initiative, which is being implemented in six key states—Cross River, Akwa Ibom, Edo, Ondo, Enugu, and Kogi—promises not only to boost the country's output of palm oil but also to fundamentally change the way the country will live in the future.