Nigeria, EU Seal €900 Million Deal of Climate Finance Agreements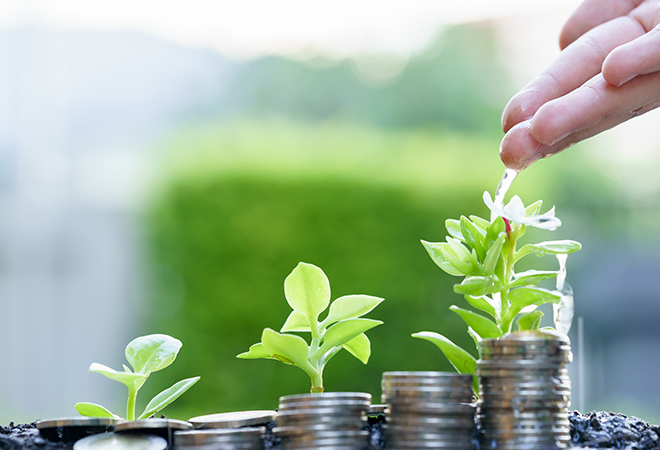 In a concerted effort to combat climate change and reduce greenhouse gas emissions, the European Union (EU) and the Nigerian government have solidified a groundbreaking financial agreement worth over €900 million.
This significant milestone was achieved during the EU-Nigeria Strategic Dialogue in Abuja, held on a Friday, marking the establishment of a strong foundation for diverse development initiatives that align with both the government's priorities and the EU's recently unveiled Global Gateway strategy.
The allocation of these substantial funds aims to ignite a myriad of programs spanning several critical socio-economic sectors. These encompass climate-smart agriculture, sustainable energy, healthcare services, education, and the social protection safety net.
Furthermore, these resources are designated to bolster border management, facilitate the demobilization and reintegration of former Boko Haram combatants, and enhance the efficiency of the criminal justice system.
The European Investment Bank has also stepped forward, extending loans to two private entities and banks in Nigeria, underscoring the EU's unwavering commitment to bolstering Nigeria's private sector.
The first agreement, a collaborative effort between the EU and Nigeria, will propel innovative programs through the Global Gateway strategy.
These include substantial funding for climate-smart agriculture (€29 million), sustainable energy initiatives (€37 million), improved access to healthcare services (€45 million), and educational support in the North West region (€5.4 million). The educational initiative is geared toward enhancing the teaching profession and augmenting the capabilities of educators.
The second agreement zooms in on enhancing access to Nigeria's social protection safety net (€46 million), reinforcing border management and the reintegration of returnees (€28.4 million), and facilitating the disarmament and reintegration of Boko Haram combatants (€20 million).
This agreement also designates funds for improving the criminal justice system and intensifying the fight against corruption (€30 million).
The third financial agreement entails a loan extended to two Nigerian private companies and banks by the European Investment Bank. The first credit facility, valued at €50 million, has been granted to Access Bank.
This facility's primary purpose is to provide loans to female entrepreneurs and managers in Nigeria, thereby fostering job creation and supporting green economy priorities.
The second loan, amounting to €14 million, has been extended to Emzor Active Pharmaceutical Ingredients to finance the construction of a manufacturing plant for the production of anti-malarial drugs.
This strategic move not only promises to boost the pharmaceutical industry but also enhance access to essential medicines, thereby strengthening public health.
The EU-Nigeria development cooperation stands out as one of the most dynamic collaborations in terms of its financial volume, thematic interventions, and the geographical reach of resources.
This cooperation is geared toward reinforcing Nigeria's transition toward green, resilient, and inclusive development, with a specific focus on sectors such as agriculture, energy, health, education, social protection, border management, and justice.
The EU's generous financial package for Nigeria is a testament to its overarching commitment to investing in security, democracy, and prosperity for all.
The EU is steadfast in its determination to continue working closely with Nigeria to fortify their partnership and deliver sustainable and trusted connections across various sectors.
This substantial aid will play a pivotal role in propelling Nigeria's transition towards green, resilient, and inclusive development, ultimately promoting economic growth, social development, and environmental sustainability.