Navy Arrests Vessel, 14 Suspects for Illegal Trawling in AKwa Ibom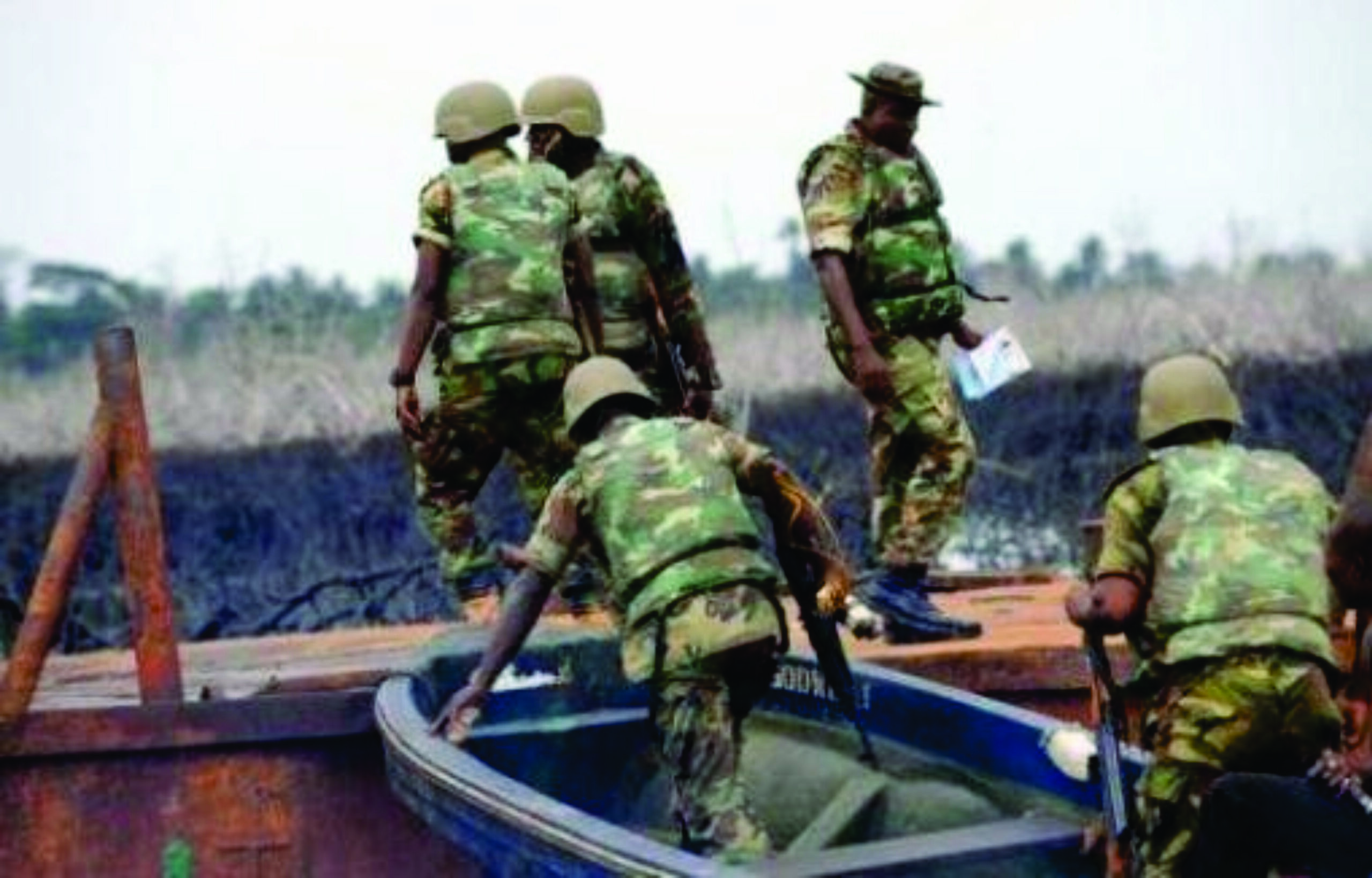 By Obiabin Onukwugha
The Nigerian Navy in AKwa Ibom State says it arrested a vessel and 14 person's suspected to be engaging in illegal fishing within the Nigerian territorial Waters in that area.
The suspects, made up of four Ghanaians and 10 Nigerians were handed over to the Federal Department of Fisheries, Calabar, by the Forward Operating Base (FOB), Nigerian Navy, Ibaka, Akwa Ibom, recently.
The Commanding Officer FOB, Capt. Uche Aneke, while handing over the vessel and suspects, said they were arrested near the NNPC floating station in Ibaka Beach on September 14 this year for illegal trawling.
Aneke said that the vessel was arrested within the Calabar Channel, where they were actively engaged in illegal trawling. He informed that the vessel, christened Motor Fishing Trawler (MFT) LAMU 1, with registration number LA799, was arrested by men of the FOB at 15:20 p.m on the said date.
"This incident came to light after a report from Eastern Regional Control Centre, Calabar indicated that MFT LAMU 1, had been involved in illegal fishing activities within five nautical miles offshore the Calabar Channel, and within FOB Ibaka's area of operation," he said.
The Commanding Officer expressed the command's commitment to upholding Nigeria's maritime laws and ensuring the sustainability of the coastal waters for national development, as contained in the Chief of Naval Staff's strategic directives.