Minister Emphasizes Role of Eco-Friendly Vehicles in Emission Reduction Efforts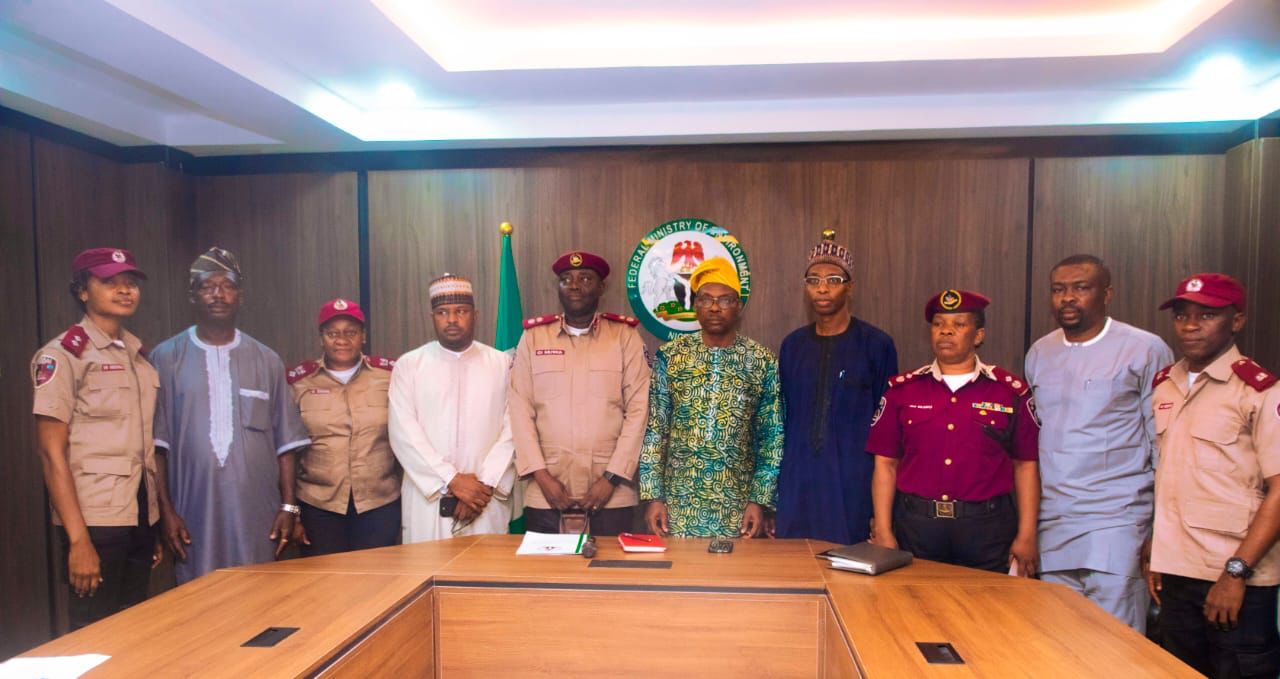 By Faridat Salifu
In a recent development, Dr. Iziaq Adekunle Salako, the Minister of State for Environment, has strongly endorsed the use of eco-friendly vehicles such as electric and compressed natural gas (CNG) vehicles as a vital step towards reducing emissions and promoting clean energy.
Salako made this significant statement On Thursday during a visit to his office in Abuja by the Federal Road Safety Commission (FRSC), Federal Capital Territory (FCT) Sector Command.
The delegation, led by Sector Commandant Corp Commander Chorrie Isah Muta'a, engaged in discussions on environmental conservation and road safety.
Emissions from vehicles have emerged as a substantial challenge to ensuring a secure and sustainable environment.
The Minister stressed the importance of maintaining vehicles in optimal working condition to minimize emissions.
To achieve this, he called upon the Commission to intensify efforts in raising awareness and educating motorists on the importance of vehicle maintenance.
Furthermore, the Minister assured Corp Commandant Muta'a that his ministry is committed to collaborating with the Commission to enhance road safety.
This cooperation includes timely dissemination of information concerning adverse weather conditions that may impact motorists negatively.
Corp Commander Chorrie Isah Muta'a, the Sector Commandant of the Federal Road Safety Commission, FCT Sector Command, emphasized the significance of this courtesy visit for fostering effective collaboration.
He highlighted that environmental issues play a pivotal role in their organization's operations.
Muta'a revealed that educating the public about weather conditions, flood-prone areas, and environmental factors is crucial to the FRSC's mission.
He acknowledged that environmental factors are among the leading causes of road accidents, making cooperation with the Ministry of Environment and its Agencies essential for achieving the Commission's objectives.
Corp Commander Muta'a also extended congratulations to Minister Salako on his appointment as Minister of State for Environment by President Bola Ahmed Tinubu.
This collaboration between the Ministry of Environment and the FRSC underscores the government's commitment to addressing environmental concerns and enhancing road safety in Nigeria.