Mali Receives Solar Mini-Grid Electrification Grant from CEI Africa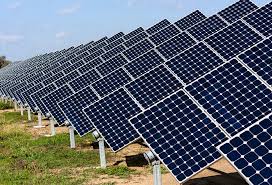 By Faridat Salifu
In a significant step towards addressing energy poverty in Mali, the Foundation for Clean Energy and Energy Inclusion in Africa (CEI Africa), recently extended a grant of 1.8 million dollars to WeLight, an electricity access provider.
This grant is earmarked to support the electrification of rural communities in Mali through the deployment of solar mini-grids.
WeLight, have been operating in Mali since 2021, and is set to expand its efforts with the support of this grant, with plans to enhance and extend their current network of five solar mini-grids.
It is estimated that this expansion will result in the construction of nine new green mini-grids, ultimately providing electricity access to approximately 35,000 people in rural areas.
The impact of electrification on these communities cannot be overstated, as it paves the way for socio-economic development and improved livelihoods.
WeLight's national coordinator, Moez Zouaoui, who highlighted the importance of access to electricity for productive use, emphasized its potential to catalyze growth and progress across various sectors within the community.
It's important to note that while the grant signifies a significant stride towards advancing energy inclusion in Mali, its disbursement is contingent upon the fulfillment of specific preconditions agreed upon by CEI Africa and WeLight.
These conditions are designed to ensure that the electrification efforts are effectively executed and aligned with the intended objectives.
As part of Mali's broader energy access goals, the funding from CEI Africa is anticipated to greatly contribute to the nation's target of achieving 53% electricity access by 2021, underscoring the pivotal role of renewable energy initiatives in enhancing access to electricity for underserved communities.