Is Nigeria Dancing to the Rhythm of Inclusion Yet?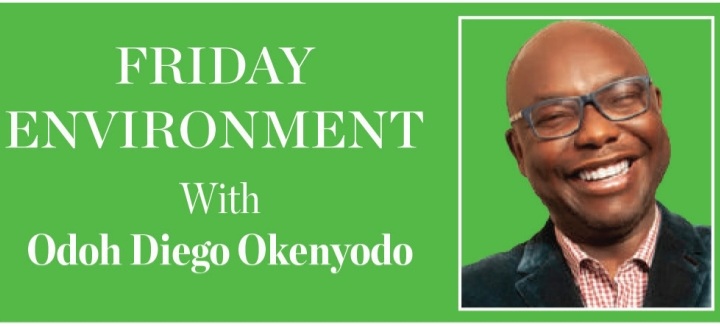 By Odoh Diego Okenyodo
Recently, two things happened from Benue that should excite and worry us at the same time when talking about diversity, equity and inclusion. One was the appointment for the first time into the Benue cabinet of a person from the Akweya-speaking group, since Benue was created nearly half a century ago in 1976. Another was a press release to by Tiv group to protest the appointment of someone within the Tiv ethnic group as Chief Medical Director of the Federal Medical Centre Makurdi, not outside of their own. What a paradox.
So this is how the story goes. In the land of jollof rice and vibrant cultures known as Nigeria, we are supposed to spice up the political stew by adding a generous dose of diversity to government appointments. But our experience has been like that of the boyfriend of a waiter at a wedding party getting a disproportionate dose of all foods and beverages on offer, while the majority get hunger and thirst. The so-called majority groups (who are actually minorities if you group the minority groups as one bloc) keep bickering over sharing of positions and spoils of office, while the minorities look on, hoping for crumbs. Nigeria isn't just a melody of Hausa, Igbo, and Yoruba tunes, but a whole symphony of over 250 ethnic groups and 400 languages!
Hold onto your wrappers, because the appointment of the one and only Mr. Michael Oglegba, an Akweya man, as Commissioner for Finance in the Benue State Government by the new Governor, Rev. Fr. Hyacinth Alia, is like a pinch of salt in a pot of soup – simple but oh-so-essential!
This appointment is like giving a surprise guest appearance to the underdogs at the political Oscars. You see, the Hausa, Igbo, and Yoruba cliques have had their time in the spotlight (and they will have it for a long time), just as the Tiv have it in Benue. But it's about time someone rang the doorbell for other ethnic groups too. And, it was a Tiv man by name Hyacinth Alia, a Reverend Father, who made Oglegba's nomination like a superhero entry, swooping in to challenge the dominance of the old faces in the government.
Of course, Alia himself is an outsider in the political sense, and should appreciate the weather with no shelter. He has had his battles going since he dropped his cassock in an attempt to wear agbado. (Sorry, that was agbada. Keyboards can create errors like that. But come to think of it, agbado rhymes with baadoo, which is a beloved nickname for someone who is so good and dexterous, which in Pidgin slang, they say is baad, or a baadoo. Therefore, if you are such a dexterous politician who wears agbada, you can be called agbado. Don't you agree?)
Anyway, leaving that Pidgin Slang Masterclass, don't let the applause drown out the fact that there's more to diversity than a single appointment. It's like having a party with only jollof rice – good, but not exactly the full buffet experience. For true diversity, we need to mix things up not only in appointments but also in the entire governmental spectrum. This is where the civil service comes in. And it is where the second development from Benue emerges.
Imagine the civil service as a giant barbecue platter – it's delicious when you have a variety of flavours, like dambu nama, balangu, kilishi, and the like. Some can throw in some peppered goat meat, some marinated chicken, and of course, a generous helping of Mr. Oglegba's Akweya flair of goat meat pepper soup. If the Akweya do not murder a goat at any gathering, give them two cows and you'd hear that they had no meat and your event wasn't fun. (That's a free tip for those who are likely to marry from Akweya now that there is a Commissioner of Finance from there.) Diversity isn't just about showing off the best outfits from different ethnic closets, it's about creating a government that resembles Nigeria's beautiful mosaic. Each ethnic group is like a different spice; when blended together, they create a symphony of flavours in the form of sound policies and decisions.
Thus comes the perplexity of a press release by a Tiv group that denounced the appointment of a Tiv man by a Secretary to the Government of Federation who is a Tiv man.
The press release issued on the 14th of August 2023 from a group called the Zone A Peoples' Assembly (ZAPA) criticised Senator George Akume's actions and decisions, particularly those perceived as favouring his native Jemgbagh community over the larger Tiv race and Benue State. The group highlighted concerns about nepotism, skewed ministerial appointments, and disregard for merit-based selections. (Please, help push my dropped jaws closed!) The tone of the press release suggests disappointment and worry about the potential impact of Senator George Akume's actions on the unity and stability of the Tiv people. This is the ethnic that produces Governor of the State, Speaker of the State House of Assembly, and Chief Judge at the same time, every time. How insatiable can the thirst of ethnicity be!
I recall arguments were made for Dr. Enye Agada, who served the Federal Medical Centre Makurdi as Head of Clinical Services under the immediate past CMD, Dr. Peteru M'suega Inunduh, to succeed him. Dr Agada is a woman and she is Idoma. What a fitting choice that would have been for equity, diversity and inclusion, since her predecessor was Tiv. But that did not happen. Yet, a Tiv group rails that the choice of another Tiv was unfair. Of course, from all that has come into limelight on social media and in our active gossip mill, another Tiv person, the youthful and dynamic Dr Stephen Hwande, the Medical Director of First Fertility Hospital Ltd, who also contested for the position of Governor in 2019, performed exceptionally in the written exams. Dr Hwande also worked as consultant gynaecologist Federal Medical Centre (FMC) Makurdi, before he left.
The ZAPA release effectively but ironically underscores the importance of embracing diversity and adhering to equitable principles in leadership and decision-making. It raises valid points regarding the potential consequences of concentrating power and resources within a specific micro-community, at the expense of the broader community's well-being. But why this argument is used in narrow ways would perplex anyone. As Dr Hussaini Abu once said during the launch of AkweyaTV in December 2020,democracy is not about "Winner takes all, but about the management of diversity." Thus, while ZAPA made reference to the Tiv principle of "ya na angbian" (literally, "eat, and offer a portion to your sibling"), which reflects the traditional value of fair distribution, they contrasted that with the observed decisions favouring Jemgbagh.
"We want to state clearly that Akume is not showing good leadership and statecraft in the moves he is making in the recent past," ZAPA declared in the release. "It is now crystal clear that he is consciously only concentrating his loyalties to Jemgbagh, the micro community where he comes from and not the larger Tiv race or even Benue State where he is the highest appointee of government as it were."
They argued further: "Akume in pursuit of his narrow Jemgbagh agenda ostensibly robbed the people of Lobi of what was due to one of their sons by out-scheming and setting aside merit to deny Dr. Stephen Hwande, a thorough-bred professional of the position of Chief Medical Director (CMD) in favour of his Jemgbagh clansman." ZAPA referred to history, asserting that Akume, throughout his 8-year tenure as Governor of Benue State, "saw no other section of Tivland worth the ministerial slot except Jemgbagh."
The press release may have focusing primarily on perceived negative actions of Senator Akume while not fully acknowledging his contributions and achievements. Akume is deemed to be generous, which accounts for his foothold as a political godfather in Benue. But, rightly or wrongly, Akume is perceived in Idoma-dominated Zone C of Benue as one who would readily deny the Idoma positions and opportunities. He has another opportunity as SGF to prove or disprove the perception.
Mr Michael Oglegba's emergence would do a lot of good, not only to Reverend Father Hyacinth Alia's credentials for identifying square pegs and putting them in the right holes but his much-avowed desire to run an inclusive government, given that he rode into the Benue State Government House on a triumphal horse of people's power. This was encapsulated in his slogan, 'Yes Father", symbolising an unquestioning, wholesome acceptance, and even reverent surrender, if you will. Mr Oglegba is a technopreneur who founded a company called Tech Vibes, which provides payment solutions for individuals and organisations. His IT solutions have helped many states collect huge sums of money, reduce losses and spend wisely. These are all things Benue needs.
And Nigeria too. Take a look at Tinubu's appointments are you might see the mixed bag of minority representation and old school representation. New faces include Minister of Water Resources and Sanitation, Joseph Utsev, who is Tiv, Mohammed Idris (Nupe from Niger), Betta Edu (female, youthful, and from Akwa Ibom), Minister of Special Duties and Inter-Governmental Affairs, Zephaniah Jisalo (from the Federal Capital Territory), and Minister of Art, Culture and the Creative Economy, Hannatu Musawa (even though there is a scuffle going on at the food serving point in respect of the latter's appointment).
Now, looking beyond nomination, and ZAPA's discontentment with an appointment, we should raise our voices for a Nigeria where diversity isn't a special guest star, but the main cast. One appointment like Mr Oglegba's is like a sprinkle of confetti; true diversity requires the entire carnival! True diversity should not be invoked willy-nilly. (Or should that be 'willynilly-ly'?) In Benue, the Etulo, Ufia, Nyifon, Akweya, Jukun, Igede, and Ezza/Izzi/Effium, are some of the known groups clamouring for attention. How many more are there not yet recognised? The Akweya have got a Commissioner and Member of the State House of Assembly (Hon. Kennedy Angbo), but there are likely to be more. In many states across Nigeria, many underserved, underrepresented and marginalised communities are dying of political thirst and hunger.
Who would've thought that a nomination could be as exciting and yet accompanied with a twist like in a Nollywood plot ? It is a spicy reminder that Nigeria's diversity is like a box of chocolates – you never know what you're gonna get, but it's always delightful. As we approach Independence Day on October 1, let's raise the banner for a Nigeria that celebrates every ethnic group like a grand parade. Let the beat of diversity go on, and may every Nigerian dance to the rhythm of inclusion, no matter where they come from!