Innovative Solutions Emerge to Tackle Worsening Air Pollution Crisis in Africa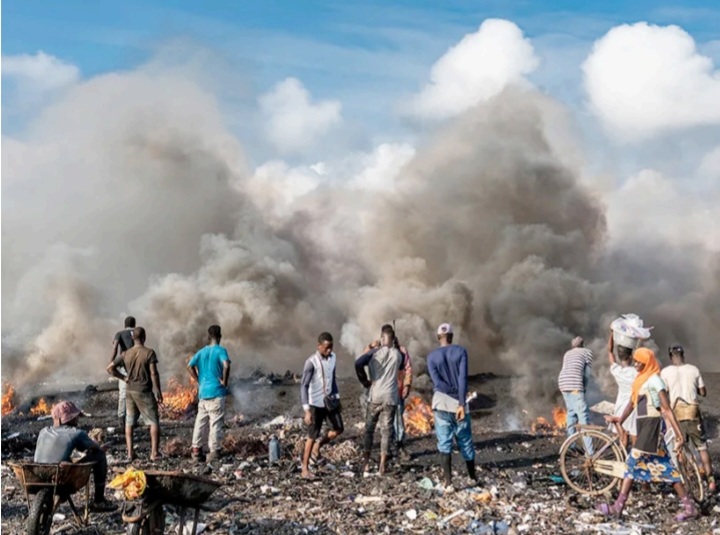 By Faridat Salifu
The alarming levels of air pollution in Africa have raised environmental concerns as a vast majority of the continent's population breathes polluted air.
This crisis is exacerbated by factors such as dust from unpaved roads, waste combustion, and emissions from thermal power stations, leading to a wide range of health issues, including heart diseases and loss of lives. In Uganda alone, it was attributed to as many as 28,000 deaths in 2017.
To address this pressing issue, experts are actively working on practical, localized monitoring solutions, primarily focusing on the lack of data on pollution levels in African countries.
One noteworthy innovation in this regard is AirQo, an artificial intelligence (AI) software developed by a team of computer scientists and physicists based in Kampala.
Pursuing Cleaner Air for All African Cities with AirQo
AirQo's mission revolves around providing clean air to all African cities. The AI software developed by the company plays a pivotal role in achieving this goal by delivering accurate, hyper-local, and up-to-the-minute air quality data.
This data empowers communities to take actions to mitigate air pollution and is accessible in real-time through a user-friendly mobile app or an intuitive analysis dashboard.
The AirQo team comprises young professionals working under academic supervision, with key members focusing on various aspects such as hardware development, program management, and software engineering.
These experts deploy monitoring sensors on various structures, including schools, offices, houses, and even motorcycle taxis, known as "bodas bodas" in East Africa.
These sensors collect data on air quality, particularly in lower atmospheric conditions. This data is then processed and uploaded to cloud storage, with a focus on analyzing fine particles of different sizes and evaluating the effects of various sources of smoke, such as tobacco and cooking stoves.
Monitoring Process and Data Analysis
AirQo's monitoring sensors are strategically placed in different locations to track the diffusion of pollutants from their sources and their spread by wind.
The data is meticulously processed and made available through a mobile application designed for public access and government officials.
This initiative aims to raise awareness among city residents about the health risks associated with air pollution and prompt timely action by authorities to avert pollution peaks that can harm human health and biodiversity.
Importantly, the entire system is designed to withstand harsh conditions, including dust and extreme heat, and operates on solar energy to ensure continued functionality during power outages.
A Cost-Effective and Sustainable Alternative
AirQo's approach offers a cost-effective and environmentally sustainable alternative to the energy-intensive and expensive monitors commonly used by municipalities.
Each sensor in the AirQo network costs only $150, a stark contrast to imported monitors from the USA, which can be as expensive as $30,000 per unit.
The long-term vision is to expand the utilization of this technology, helping governments save resources and enhance resilience measures.
Support and Partnerships
AirQo enjoys support from various partners, including the National Environment Management Authority (NEMA), US tech giant Google, the World Bank, the United Nations Environment Program (UNEP), the Kampala Capital City Authority (KCCA), the US State Department, and Makerere University, where the AirQo initiative was born in 2015.
These partnerships are integral to the continued success and impact of AirQo's mission to combat air pollution and provide cleaner air for African cities.