Green Economy: Niger State earmarks N3.5bn to boost agro-business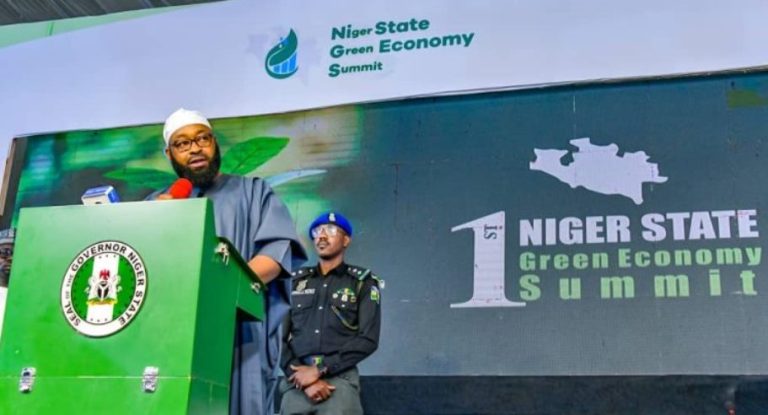 The Niger State Government has set aside N3.5 billion to establish a state Agric Development Fund as incentives for youths to engage in agro-business.
Gov. Mohammed Umaru-Bago announced this during technical session of First Niger Green Economy Summit in Minna.
According to a Government House statement, Umaru-Bago explained that the government would contribute N1 billion to kickstart the project.
According to him, all the 25 local government chairmen in the state would support the fund with N100 million each.
He said the first 1,000 youths that would key into the vision would receive N1 million grant each.
The government will use the N3.5 billion to buy seedlings for the youth to encourage them return to farm.
The government would also establish Agricultural Extension Colleges in all the local governments.
According to the statement, government would also clear about four hectares of land for nurseries to support the project.
Gov. Bago acknowledged the importance of geo-mapping. He has, therefore, sought collaboration with relevant organisations like NNPCL to address climate change and other environmental hazards.
Accordingly, the Group Managing Director, NNPCL, Mele Kyari, pledged to support the state government in its quest to have a Green Economy.
Kyari, represented by the Vice President, Gas, Power and New Energy, Mr Olalekan Ogunleye, said NNPC is set to give indirect jobs to 500,000 Nigerlites.
Also, the Chief Whip of the House of Representatives, Usman Kumo, pledged to support the state's Green Economy.