FG to Collaborate with Nigerian Institute of Civil Engineers on Dam's Infrastructure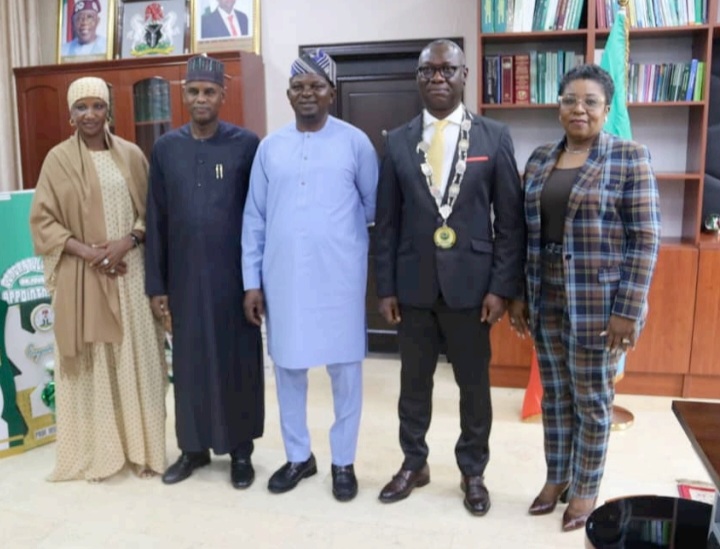 The federal government has reaffirmed its commitment to collaborate with the Nigerian Institute of Civil Engineers on infrastructural implementation, particularly concerning dams and other vital structures.
The Minister of Water Resources, Engr. Prof. Joseph Terlumun Utsev, made this assertion during a courtesy visit by the Chairman and select members of the Institute to his office, recently in Abuja.
According to a statement signed by Funmi Imuetinyan, Head, Press and PR Federal Ministry of Water Resources and Sanitation.
Engr. Prof. Utsev, who has a distinguished background as a Civil Engineering student, lecturer, and mentor, expressed his unwavering support for student registration within the Institute.
He encouraged the Institute to ensure the success of the upcoming International Conference of Civil Engineers and to uphold the tenets of the profession.
During the courtesy visit, Engr. Chukwudi Ezugu, the National Chairman of the Institute of Civil Engineers, highlighted the Ministry's pivotal role in formulating policies related to water resources, sanitation, irrigation, portable water supply, underground water exploration, exploitation, and hydrological data adding that these elements are essential for civil engineers when designing runoff systems and drainage.
Emphasizing the significance of irrigation in agriculture, Ezugu stated that any nation lacking food self-sufficiency faces significant challenges.
He commended the Minister's substantial contributions to food production in Nigeria, particularly through river basin development authorities and various water projects.
He also noted the Institute's achievement in developing an Open Defecation Eradication Strategy booklet was successfully launched in September 2022.
The Chairman presented a souvenir to the Honourable Minister on behalf of other members.