FG Launch's 2023 National Medical Laboratory Service Policy, for Good Health, Well-being of Nigerian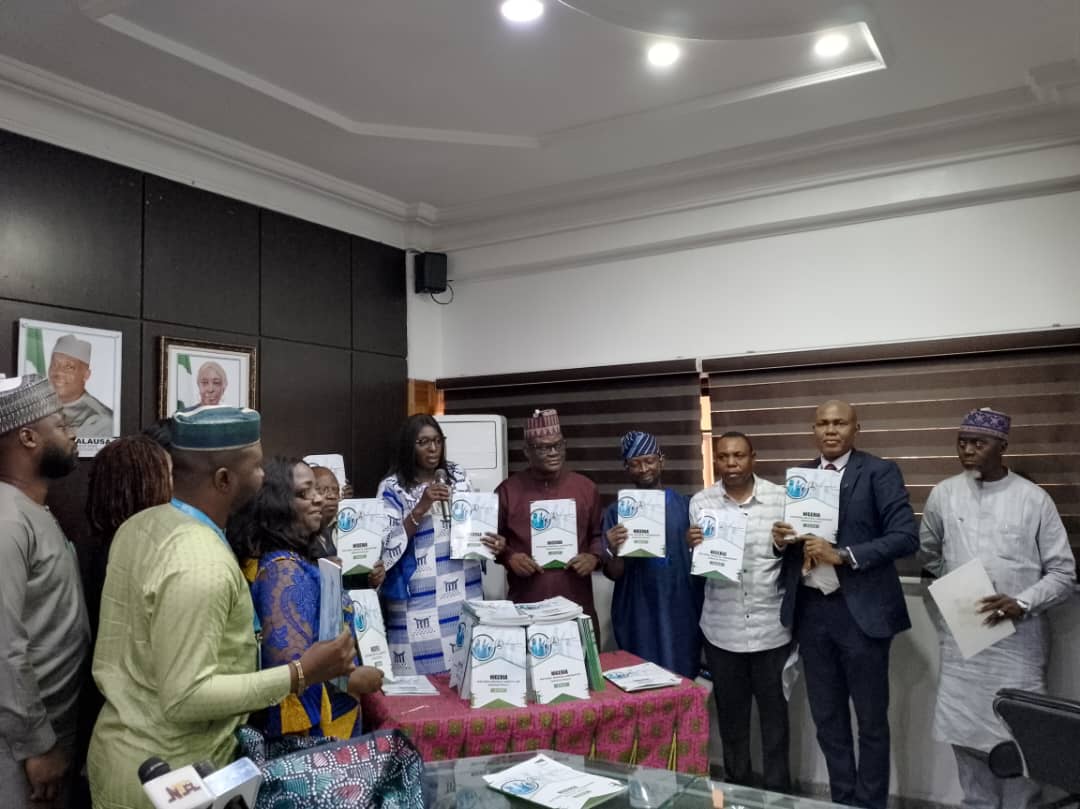 By Fatima Saka
In an effort to strengthen the healthcare services in Nigeria, the federal government has unveiled the 2023 National Medical Laboratory Service Policy to address the challenges confronting health services across the federation, hereby call on relevant partners for strategic work plans.
Speaking at the launching ceremony on Friday in Abuja, the Coordinating Minister for Health and Social Welfare, Prof Muhammed Ali Pate said the policy goes beyond being a set of guidelines and regulations, adding that it served as a strategic framework to strengthen the laboratory systems across the country.
The Minister who was represented by the Permanent Secretary, Federal Ministry of Health and Social Welfare Ms Daju Kachollon assured Nigerians that irrespective of their location or background, they would have equitable access to high-quality laboratory services.
Pro. Pate further explained that the policy has been provided with the blueprint to reinforce infrastructure, workforce, and systems that form the foundation of the healthcare system.
Speaking further, the Minister said "Our laboratory Professionals are the unsung heroes, the silent warriors in the relentless battle against diseases, enabling us to diagnose, monitor, and control various health conditions.
"Today, as we unveil this policy, we are not merely presenting a document, we are charting a course toward a future where healthcare knows no bounds
"The Nigeria National Medical Laboratory Service Policy is the culmination of years of painstaking planning, robust collaboration, and extensive consultation with experts, healthcare professionals, and stakeholders from every corner of our great nation. It stands as a testament to our unwavering commitment to delivering world-class healthcare and elevating our laboratory services to global standards.
"We acknowledge the indispensable role of the private sector in complementing our efforts. The policy actively encourages collaboration with private laboratories, fostering a synergy that will ensure a seamless healthcare experience for all citizens.
"I extend my heartfelt gratitude to all the stakeholders who have lent their expertise and dedication to shaping this transformative document. Your unwavering commitment has been instrumental in bringing us to this historic moment
"As we officially commence the dissemination of the National Medical Laboratory Service Policy, let us recognize that this is merely the beginning of a new era in healthcare delivery, Implementing this policy will require collective effort, steadfast commitment, and a shared vision for a healthier nation
"Let us work together with government agencies, healthcare professionals, private sector and civil society to ensure that the benefits of this policy permeate every corner of our great nation. Let us make quality laboratory services not just a policy on paper but a lived reality in the lives of all our citizens.
"With the singular honor bestowed upon me, I hereby officially flag off this essential document, applicable at every level of laboratory services in our beloved country. Let this policy be the catalyst that drives us towards not only improving governance, population health outcomes, unlocking the healthcare value chain, and ensuring health security for every Nigerian but also aligning with President Bola Tinubu's renewed hope agenda.
"In closing. I want to emphasize the global perspective on healthcare and laboratory systems strengthening for global health security. In today's interconnected world, health knows no borders. Strengthening our laboratory systems is not just a domestic priority but a global imperative. We must align with international health regulations to ensure that our laboratory system is robust and capable of responding to global health threats.
" Let us commit to working together with the international community to ensure a healthier, safer world for all As we embark on this journey towards a brighter and healthier future for Nigeria and the global community, let us remember that our collective efforts have the power to make a profound impact on the well-being of our citizens and the world at large."
In opening remarks, representing the Director of Hospital Services, Dr. Anuma Ogbonnaya, Director Regulatory and Professional School expressed that the review of the national laboratory service policy will enhance the efficiency of hospital service across the nation, however commended the ministry for the efforts put to achieve this for the well-being of the citizens.
Also, Country Representative of US Centers For Disease Control and Prevention (CDC), Nigeria,Dr. Orji Bassey said the policy is a document that guides the implementation of that national laboratory service in Nigeria, adding that it's a bedrock to guide the professional on their delivery and to the implementation of the end users, and assured the ministry of their support.
Speaking further, Jibrin Kama, Associate Director, Access Programme, Clinton Health Access Initiative commended the ministry and said they are actually looking forward to the review of the documents to be able to design a framework for National Laboratory Service, added this policy will also guide them as an organization and Nigerians as well.
In his presentation, Dr. Kingsley Odiabara, Director Medical Laboratory Service highlighted the importance of the documents which follows:
"To provide a structure for effective coordination of laboratory services to increase access and utilization across the health system in Nigeria
"To develop and operate laboratory services at an optimum standard at each level of health care delivery
"To establish robust and sustainable tired laboratory networks and strong referral systems to provide access to quality laboratory services
"To strengthen national capacities for highly specialized laboratory testing and infrastructure
"To improve Research and Development (R&D) and use evidence for policy development and implementation
"To develop and implement national technical guidelines for quality-assured laboratory service at each level of health care delivery, and to fully integrate laboratory standards and systems in the various components of health sector reforms."