Expert Urges Nigeria to Embrace EU Green Deal for Sustainable Development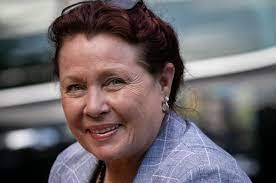 By Fatima Saka
An environmental expert, Mrs. Astrid Arens, has called on the Nigerian government to embrace the EU Green Deal, set to commence in January 2024.
This call was made on Monday, during an Environmental Protection Sustainability and Humanity forum held in Abuja, organized by the Richard George Foundation (RGF) in collaboration with Voice-Aid Association, Germany E. V, and Digital International Platform for Environmental Protection (DIPESH), founded by Mrs. Astrid Arens.
Mrs. Arens emphasized that the EU Green Deal represents a comprehensive approach to sustainable living practices, encompassing new legislation, funding to support development, empowerment, and education from infancy to adulthood. She highlighted that the Green Deal mandates that all companies prioritize sustainability in climate, environment, and social competence for their employees.
Despite Africa's and Nigeria's abundant mineral resources, land, and sunny weather, Mrs. Arens lamented that the continent faces significant climate and environmental challenges. She underscored that the EU Green Deal presents a unique opportunity for Nigeria and Africa as a whole.
Mrs. Arens explained that DIPESH operates based on the 17 Global Goals of the United Nations, connecting various aspects necessary to rapidly and sustainably change the world. DIPESH aims to build the largest alliance for sustainability in action, encouraging companies to take responsibility for their actions, become role models for the global sustainable economy, and provide worldwide support for social, environmental, and planet protection.
The EU Green Deal represents a significant step towards addressing climate and environmental issues on a global scale, and Nigeria is urged to actively participate in and benefit from this initiative. Embracing sustainability practices, legislation, and funding opportunities can contribute to Nigeria's development and the well-being of its citizens while also addressing pressing environmental concerns.