Earth Treasures: Sunstone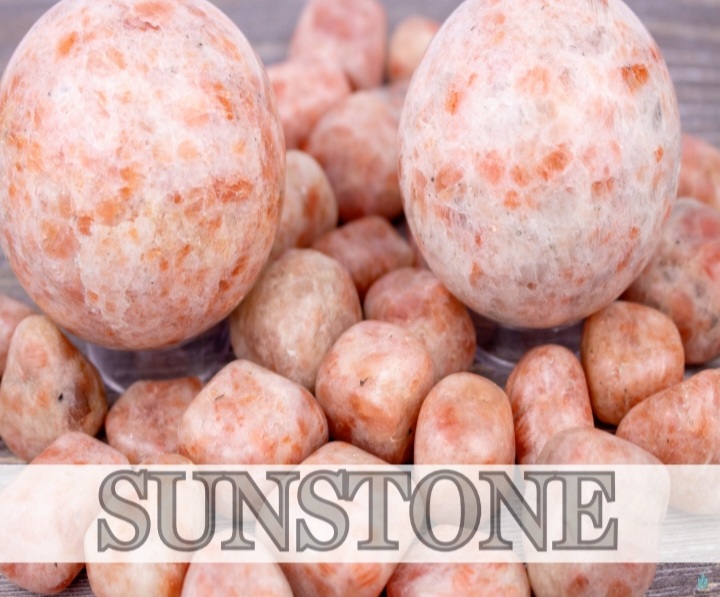 By Chisom Ibemere
Sunstone is a member of the feldspar (microcline or oligoclase) mineral group and was first discovered in Norway by early Viking explorers.
It was highly prized by the Vikings and was said to have helped them navigate the seas with its shimmering and glowing effects.
Sunstone occurs in various parts of the world, including Norway, Russia, India, Madagascar, and the United States. The most popular deposits are found in Norway, where it is known as "the Viking Sunstone."
Sunstone has been in existence for centuries a d used as a decorative stone and gemstone. It is a popular choice for use in jewelry, such as pendants, earrings, bracelets, and rings.
It is also used for building materials such as in walls, floors, and countertops. Sunstone is believed to possess metaphysical properties and is often used in crystal healing and meditation.
Sunstone's had a color range from various shades of golden-yellow and orange to red-brown and copper-red. It possesses a unique sparkling or shimmering effect known as aventurescence, caused by tiny inclusions of hematite or goethite.
Sunstone has a hardness of 6 to 6.5 on the Mohs scale, making it relatively durable but still susceptible to scratching and chipping. It is generally opaque, but some higher-quality specimens have a translucent quality.
It has two directions of cleavage, which makes it prone to breaking along those planes.
Sunstone's value is influenced by its color, clarity, and size. The highest quality sunstones with a deep orange-red or copper-red color and good clarity can command high prices.
The largest deposits of sunstone are located in Norway, but can be seen in other countries such as the United States, India, and Russia.
The global demand for sunstone continues to grow, especially in the fashion and jewelry industry, and is expected to increase its value in the future.
Sunstone generally, is a unique gemstone with a rich history and origin that has appealed to people for centuries. Its distinctive coloring and shimmering effect make it a popular gemstone for use in jewelry and decorative objects.
As its global demand grows, sunstone's value is expected to increase, making it a valuable investment for collectors and connoisseurs.