Declare Emergency in the Health Sector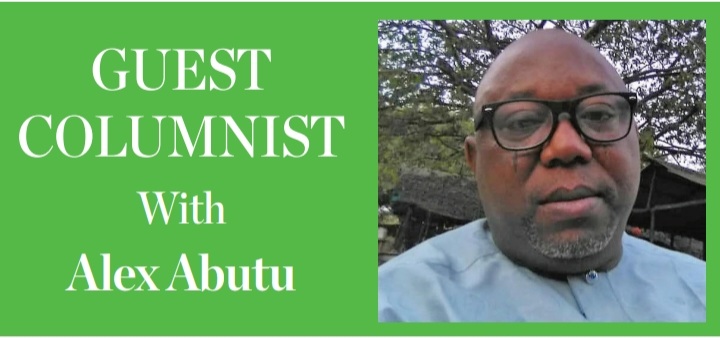 By Alex Abutu
Since President Bola Ahmed Tinubu assumed duty, Nigerians have been eagerly awaiting his blueprint for the health sector. Although he has not vocalised his plans for the sector yet, everyone can quickly point to the turbulent economy he inherited from Major General Muhammadu Buhari as his current focus.
Recent happenings in the country should forewarn him to quickly consider listing the health sector as a priority while trying to revive the economy. Declaring a state of emergency in the health sector should be a national necessity and carried out as fast as possible.
This state of national emergency on Health is needed for the following reasons.
a) The incessant strike actions by health personnel especially by medical doctors are alarmingly high and must come to an end. We are a country that lacks essential data otherwise if we compute mortality arising from those strikes across the nation, we can boldly say that strikes now kill more Nigerians than road accidents.
b) The President himself and high government officials are still flying overseas for medical attention. What kind of medical care can the President not create in Nigeria? Our hospitals are gradually becoming national monuments where people are forced to go and sign their death certificates. Doctors are unavailable or too few to attend to very many patients and it is very disheartening to note that specialist doctors in some areas of medicine are no longer available in Nigeria. Today, the National Hospital and Teaching Hospitals are busy treating malaria rather than focusing on the provision of secondary care to the sick.
c) The unpleasant news from Jos, Plateau State of one Noah Kekere, who has been arrested for allegedly harvesting a woman's kidney is not only sad but very unfortunate. What is the Nigerian Medical and Dental Council doing to allow an imposter to own and operate a hospital to the extent of harvesting people's vital organs? The revelation coming out of Jos, home of the Jos University Teaching Hospital (JUTH), is a strong indictment on the medical watchdog. We sincerely hope the story will not fall through the cracks as others have in the past. It is high time the government investigated fully what Noah has been doing and those who have been aiding and supporting him to operate with such audacity.
What was revealed in Jos is not new or the only case across the country. The chairman of the Plateau State chapter of the Nigeria Medical Association (NMA), Dr Bapigaan William Audu, said that, upon its investigation into the matter, Kekere is not a medical doctor. Audu stated that records at their secretariat showed that the suspect was neither a medical doctor nor a member of the NMA.
"What we have at our secretariat and the investigation we have carried out showed that he (Dr Kekere) is not a doctor and not our member," Audu told newsmen. "We are going to come out with an informed decision on the matter. We are looking at different aspects of the matter as well as different facts available at the moment. So, I think things will be clearer by Monday or Tuesday."
How many lives will be lost before the NMA conducts due diligence on its members or those parading themselves as medical doctors? I am aware that medical facilities undertake an annual review and renewal of registration, so on what basis has Noah been operating or he is also operating without certification?
The current happenings have reminded me of a story I wrote in November 2016 (https://saharareporters.com/2016/11/03/quacks-are-only-paraded-not-prosecuted-alex-abutu) that revealed that medical imposters are never punished in Nigeria irrespective of the lives they have sent to an early grave.
The cases I reported as far back as 2016 are still worth reading:
Before the committee was Martins Ugwu, who was working as "Dr. George Davidson Daniel" and standing trial for forgery, impersonation and criminal intent.
Mr Ugwu, a staff of the Federal Ministry of Health, was deployed to the National Centre for Disease Control (NCDC), Nigeria's highest medical organ tasked with assessing, confirming and declaring a state of emergency in the event of a public health crisis.
He was discovered to be a quack doctor, an imposter who had not completed medical training, by the Medical and Dental Council of Nigeria (MDCN). It was revealed that Mr Ugwu stole the educational documents of his friend, Dr George Davidson Daniel, and used them to gain employment with the Federal Civil Service Commission from where he was posted to the Ministry of Health.
Before he was exposed as a fraud, Mr. Ugwu served as a Chairman of the Nigerian Medical Association (NMA), a chapter of the Ministry of Health. In the course of his nine-year tenure at the ministry, Mr. Ugwu was assigned various strategic responsibilities related to the implementation of the nation's health policy in the Department of Administration, Research and Statistics before being deployed to the NCDC.
After Mr Ugwu's true identity was revealed, Linus Awute, who served as Permanent Secretary in the Ministry of Health during this time, said that the Ministry would demand a refund of the salaries and allowances paid to the fraudulent doctor in the nine years he worked in the ministry.
"Mr Martins Ugwu Okpe who hails from Ogbadibo Local Government Area of Benue State got himself employed fraudulently using the stolen documents of his childhood friend and best man, Dr George Davidson Daniel, who has offered to appear in court to clear his name," Mr Awute said.
"Mr Ugwu was an argumentative and bellicose officer who tormented the lives of other colleagues, serving as a confident trickster and an extortionist. He was found to have perfected his trade of extortion not only as a member staff of the main ministry but often harassed heads of agencies under the Federal Ministry of Health."
Despite these revelations, Mr Ugwu is currently roaming the streets as a free man, as his case was heard and the principal witness, the MDCN, was not invited nor informed of the proceedings nor carried along to be part of it.
As the country was recovering from the case of Mr Ugwu, the police arrested another suspected quack doctor, Victor Akpan, in the Gwarinpa area of Abuja, who had been running a private hospital for 10 years with forged and stolen certificates.
He was performing caesarean sections, removing fibroids and delivering babies at Luna Maternity and Surgery Hospital, an outfit he opened in 2006 after the MDCN refused to grant him a license to practice as a homeopath.
The suspect, however, has yet to have his day in court.
In a similar case, Sunday Angwar Enyi had worked as a medical doctor at the Faith Medical Centre in Nasawara State for several years, where he pockets a salary of N300,000.
But unknown to the owners of the hospital, Mr Enyi was never qualified to practice medicine. Upon discovering this, the MDCN handed him over to the police.
Mr Enyi was subsequently charged with forgery, impersonation and criminal breach of trust. He was then granted bail when he presented his uncle as a surety. The uncle, according to the MDCN, has been in detention for the last year as Mr Enyi jumped bail and has yet to be found.
Unfortunately, we have not learnt any lessons since 2016. What was discovered in Jos should serve as a clarion call to the government to wake up and declare a national emergency in the health sector.
Nigeria's health sector requires a complete overhaul, starting from the training of medical personnel to those working in medical facilities on the need to be properly equipped to provide care and support to patients. There must be better remuneration and working conditions for health workers which rivals what is being offered by other countries. Behaviours of medical personnel in our hospitals are killing people more than the illnesses and diseases that brought people to the hospital. Arbitrary cases of intentional drug overdose, underdose and abuse have sent many people to the grave with nobody asking questions. Nigerian lives must matter.